Get organized and boost your productivity prepping for this festive season
The excitement escalates each day as the Year of the Rat is approaching closer. Yes! It is that time of the year again—and we are eagerly gearing ourselves to bask in the festive mood. Being embraced by the warmth of family company and savouring mouth-watering Chinese New Year delicacies are such comforts for the soul that we can't help but look forward to it year after year.
This festive vibe that encapsulates us all is, of course, an abundance of joy, but a lot of ardent preparation goes into enlivening the mood. Cooking, cleaning and crafting are some of the barest essentials of this joyous celebration, and, sometimes, things can get a little chaotic and disorganized, as we get caught up with all of the hustle and bustle. However, don't fret just yet, as we have got youcovered with handy tips and tricks to help you get organized and breeze through the busy preparations.
Pre-plan Your Spring Cleaning Routine
Spring cleaning is a long-observed Chinese New Year tradition. Besides making sure that our homes are clean and comfortable to welcome guests, cleaning every nook and cranny of our house drives out bad luck and gets ourselves ready to embrace good fortune in the new year. However, giving our house a major overhaul is always overwhelming, so it's important to tackle it efficiently.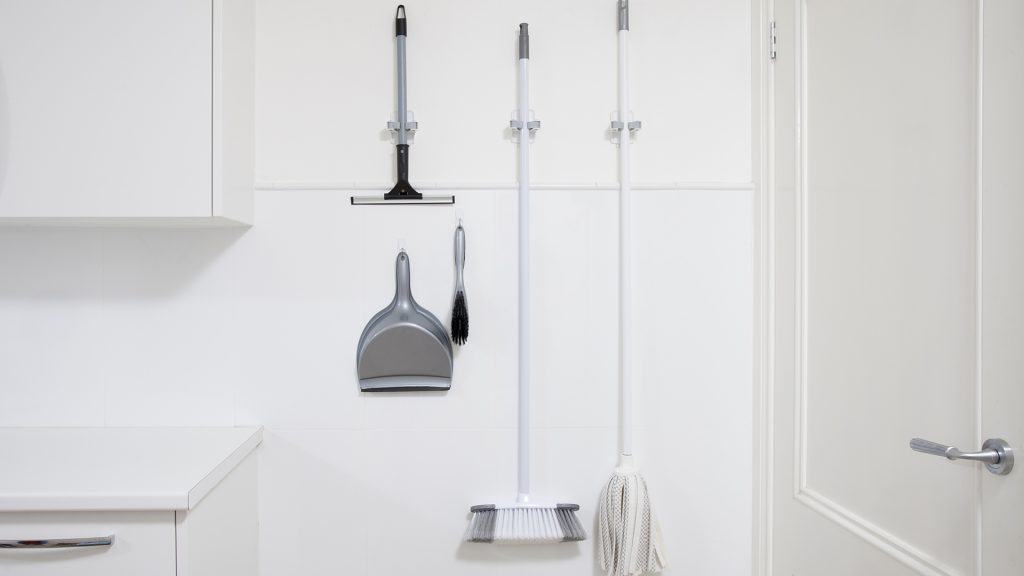 TIP 1: Before plunging into a cleaning frenzy, break down all of your cleaning tasks and create a comprehensive checklist. Segmentize your tasks by completing only a number of them each day within the span of a week. You can alternatively assign specific areas of your house to work on daily.
Do not entertain thoughts of cleaning the entire house within a day because you probably won't have the energy to pull it off. Schedule your cleaning tasks methodically for best effect.
TIP 2: Always clean from top to bottom and work your way according to the flow of your house; either from the front to the back or vice versa. That way, you won't end up having to clean areas that you've already covered.
Get Organized
Is the clutter in your everyday spaces like your kitchen, bathroom and storeroom giving you anxiety? These spaces are commonly cluttered with all sorts of utensils, tools and supplies because people find it difficult to organize them. As a result of that clutter, we end up struggling to find that one tool especially when we need it the most! Therefore, decluttering and practising good storage habits go a long way in keeping your house organized all year round, and it won't be such an eyesore. Plus, it makes it so much easier to clean when you don't have all that clutter in the way. Here are a few tips to give these areas some tweaks and turn them into both highly functional and beautifully-organized spaces.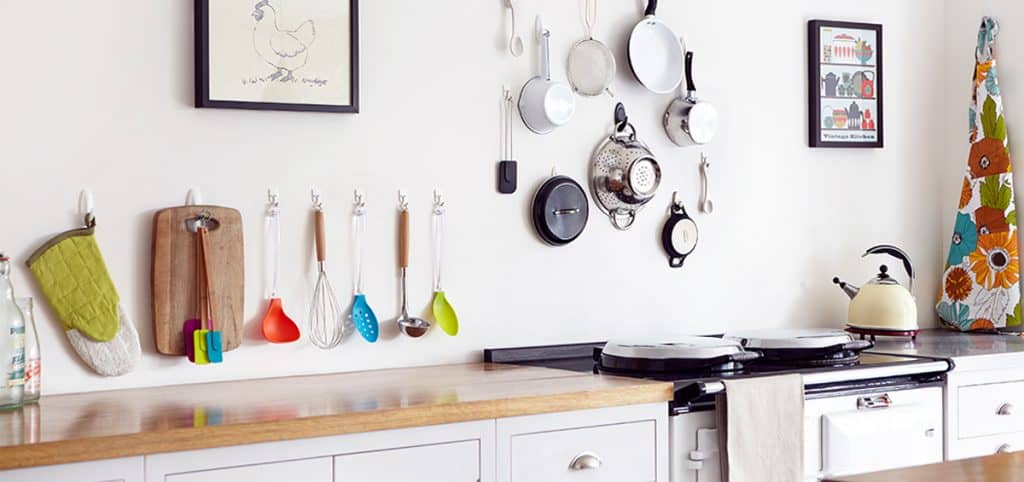 TIP 1: Keep your cleaning tools neatly arranged and easily accessible. Often, most of us simply chuck our brooms, mops, dustpans and brushes in the storeroom or closet, and they end up looking all cluttered and chaotic. Be creative, and utilize the vertical space in these areas to hang and keep them easy-to-grab instead of leaning awkwardly in the corner. The 3M™ Command™ Broom Gripper is a great product that can help maintain these cleaning essentials organized when not in use, since it has a strong enough holding power to bear the necessary weight yet still be firmly attached to a vertical surface. With this little trick, you can now enjoy a neat and tidy cleaning space and look forward to a smoother cleaning routine.
To keep things auspicious, just like the saying "Good things come in pairs," 3M is relaunching the 3M™ Command™ Broom Gripper Twin Pack. The twin pack, which is a Chinese New Year Limited Edition product, is now selling at a special promotional price, RM29.70, and that is 25% savings from the original price!
TIP 2: Rearrange your kitchen utensils. Cooking up scrumptious Chinese delicacies for your guests and family can be quite a challenge. A messy and cluttered kitchen adds to the commotion, so you should give your kitchen a little revamp. Start by sorting your utensils according to their frequency of use and functionality. Make the most of surrounding walls and vertical spaces using 3M™ Command™ Wire Hooks to neatly arrange them in place. Just hang the wire hooks on the wall around your stove to place spatulas, ladles and oven mitts to keep them easily reachable when cooking. You can also stick them on the inside of cabinet doors to hang scrub brushes and cleaning towels to keep them safely out of sight.
This not only creates a highly functional kitchen but also an esthetically-pleasing look to the entire space. And, if ever you have a change in mind and wish to switch their place around, you needn't worry because 3M™ Command™ Strips can be removed easily without damaging your walls. They are, furthermore, available in two sizes, 3M™ Command™ Small Wire Hook and 3M™ Command™ Medium Wire Hook, to fit and cater to your specific use.
Get Decorating
Your Chinese New Year preparations would be incomplete if you miss out on sprucing up your home with vibrant and beautiful decorations. Putting up Spring Festival couplets, paper cuttings and big diamonds of the inverted "Fu" character are a must to immerse yourself in the festive atmosphere. But, isn't it frustrating to find out that your walls are damaged every time you take them off after the celebrations?
TIP 1: Decorate without damage. Using double-sided tapes or conventional sticky tacks often leave unsightly adhesive and stubborn oil residue. Not only is this a nuisance, but you need to cough up additional cost and energy to get them fixed post-Chinese New Year. Instead of using these products, try out 3M™ Command™ Poster Strips because they can be removed cleanly without leaving behind any holes, marks, sticky residue or stains on your walls.
TIP 2: Now that you're assured that your home will be flawless and free from damage, why not step up your crafting game by creating a photo wall where your family and guests can take awesome and Insta-worthy group photos. Before getting into it, make sure to carefully select the perfect wall to accessorize. Then, thoroughly think of the ornaments and layout that best fit the chosen wall. If you're cutting out paper cuttings of auspicious decorations, use 3M™ Scotch™ Precision Ultra Edge Titanium Scissors to easily obtain perfect and precise cutouts. The scissors are fused with titanium blades, so it can stay sharp to provide you with long-lasting quality performance. Don't forget to get the whole family involved in this crafting project to multiply the fun and share the enjoyment.
Now, your home will be decked up to welcome the long-awaited new year. The entire house will be picture-ready at every angle, so get your cameras ready and impress your followers with awesome and one-of-a-kind posts.
If you're looking for some innovative products to help you breeze through the Chinese New Year preparations, why not give 3M™ Command™ Products a try. They are equipped with 3M™ Command™ Adhesive, which is a high performance pressure-sensitive foam tape designed with a unique, stretchable backing which allows clean, damage-free removal while having strong holding power on a wide variety of surfaces. Moreover, the adhesive strips are quick and easy to install even without the use of tools. So, you can deck your home with decos as well as keep your stuff beautifully organized without a worry. With Chinese New Year just around the corner, 3M Malaysia is holding a promotion for all Command™ Products on Lazada. Simply apply the promo code COMMAND8 upon checkout to receive an 8% discount with a minimum spend of RM 28. The discount is capped at RM 18 and valid from 15 December 2019 to 31 January 2020. 3M™ Command™ Products are also available at AEON, AEON Big, ACE Hardware, HomePro, Jaya Grocer, Parkson, Popular, TESCO and Village Grocer outlets.