30 JUNE 2020, KUALA LUMPUR – If 'Jeopardy' was your thing and your friends know you as a know-it-all, then look out for Yoodo Quiz Night.The first of its kind weekly virtual quiz will be brought online by Yoodo, Malaysia's first truly customisable and 100% digital mobile service.
Yoodo Quiz Night will challenge users and non-Yoodo users alike to put on their thinking caps and test their knowledge on everything from current events to pop culture and even a little tester on Malaysian history. 
"At Yoodo, we're always focused on bringing the community together, whether it is through gaming, active sports, or entertainment," shared Chow Tuck Mun, Head of Yoodo. "With Yoodo Quiz Night, we wanted to create something that would let everyone come together, challenge each other and have fun whilst still practicing social distancing measures."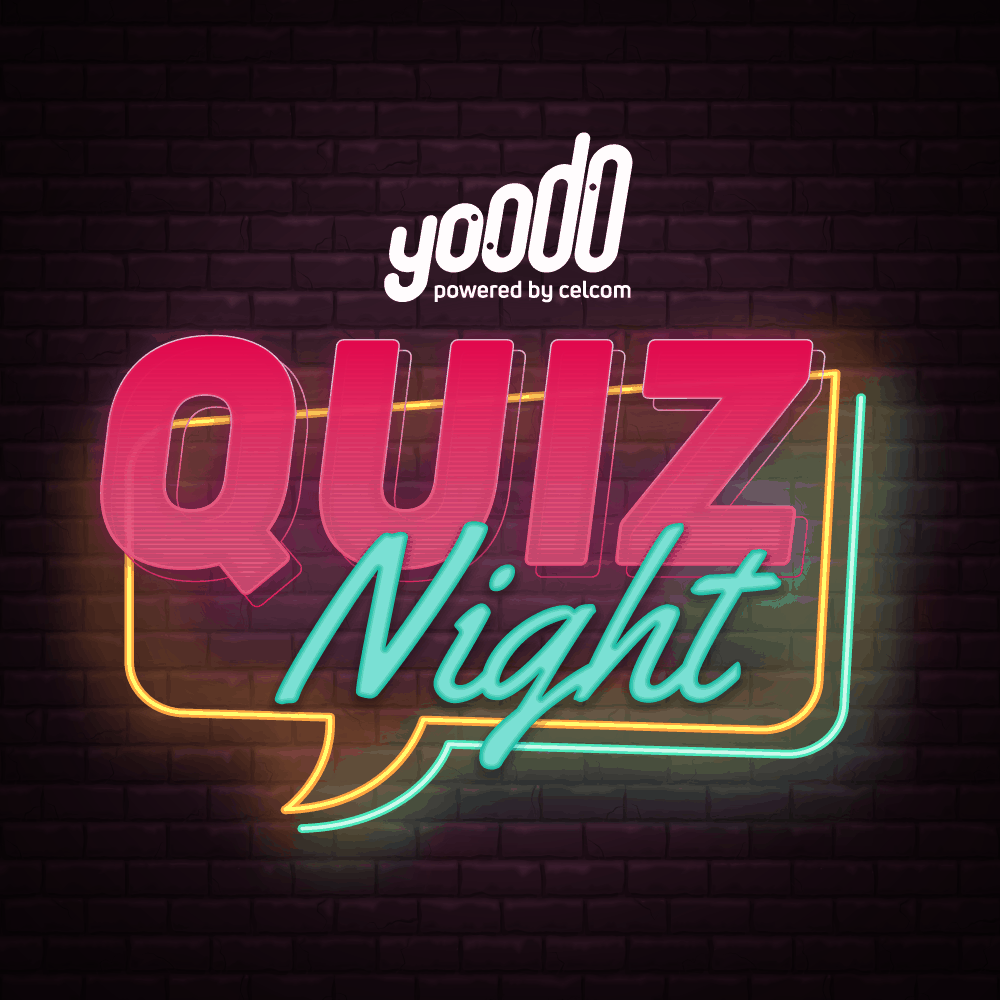 Yoodo Quiz Night will kick off on 2nd July at 9pm and continue for every Thursday in the month of July. Hosted by Lancelot Theseira, participants can catch the sessions live on Yoodo's official Facebook page. From there, participants will submit their answers to the official Yoodo Quiz Night microsite.
Winners of the week's quiz will be announced on Yoodo's Facebook page. The top 3 winners each week can expect to win exclusive Yoodo Quiz Night merchandise and Yoodo credit.  
"With Yoodo Quiz Night, we hope to keep the community spirits up and spread some cheer," continued Tuck Mun. "We have collectively been through a trying time this year, and Yoodo wants to spread a message of positivity and togetherness while also giving people the chance to win some prizes."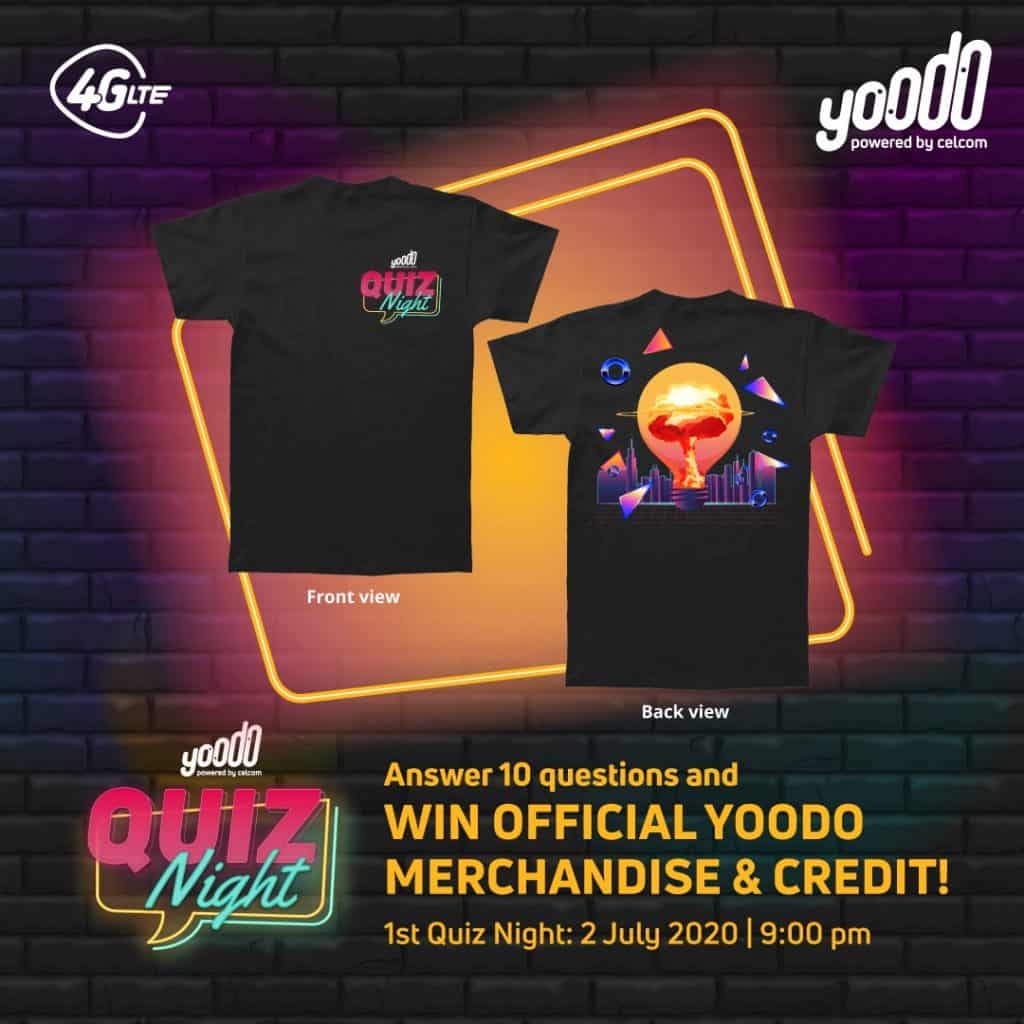 Yoodo Quiz Night follows in the footsteps of other community connecting initiatives by Yoodo including the Yoodo StayAtHomeCup – a community esports tournament, Yoodo FV Major 2020 – a competitive fighting game tournament and #StayAtHomeParty – a month long entertainment and gaming campaign amongst others.
To find out more about Yoodo Quiz Night, visit the official microsite at www.yoodo.com.my/quiznight/ For more information on Yoodo visit: www.yoodo.com.my. You can also stay up to date by following @yoodoMY on Facebook, Instagram and Twitter.