A group of 40 students from across 12 nationalities living in Taylor's Hostel came up with the ingenious initiative during the MCO to extend support to the refugee community. Note: Image was taken prior to the MCO.
Subang Jaya, 9 April 2020: Over 500 reusable sanitary pads were delivered via express post to 250 vulnerable female refugees by Taylor's University and College students living in the hostel on campus during the Movement Control Order.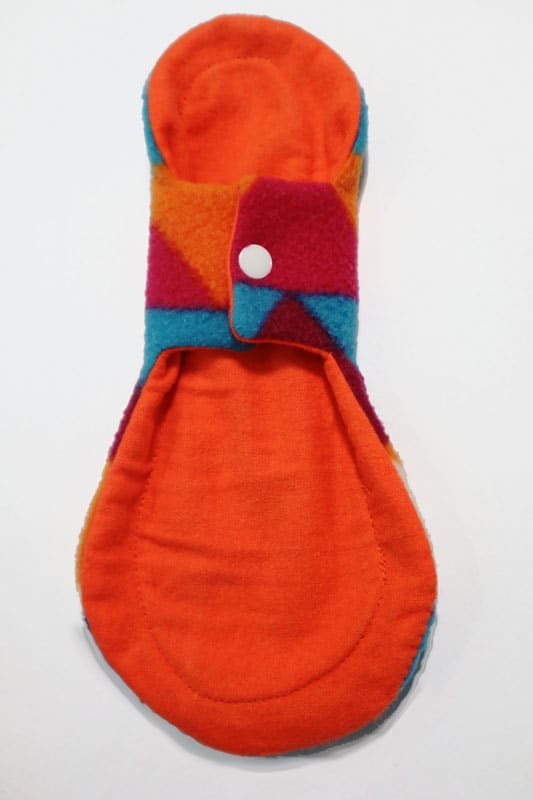 The handmade reusable sanitary pads are part of the LaunchPad Project by Taylor's Hostel Management, aimed to end period poverty among refugees living in Malaysia. Made with recyclable materials such as t-shirts, each sanitary napkin takes about 20 minutes to be sewn and put together with a shelf life of up to two years.
To successfully execute this project during the MCO, over 40 Taylor's College and University students coming from 12 different countries and three refugee seamstresses from Afghanistan worked together to speed up the production of pads so that they could be delivered well in time.
The initiative was conducted in partnership with UN High Commissioner for Refugees (UNHCR), Rohingya Society of Malaysia and Somali Refugee Community of Malaysia.
"Female hygiene amongst vulnerable groups still continues to be a persisting issue that needs to be addressed. The need for sanitary pads is even greater during the MCO because we know that refugees don't have enough money to stock up on pads and this is further exacerbated by the fact that they now cannot leave their homes and have lost their income," said Eudora Yap Xin Yun, a 19-year-old student and member of the LaunchPad Project.
The idea behind the LaunchPad Project first took root in 2019 during a field trip to refugee communities where the students discovered that access to sanitary pads was a major challenge. What began as a Service Learning Programme by Taylor's Hostel Management to help students understand national and international challenges, the LaunchPad Project today holds a threefold significance as it sheds light on issues of female hygiene, discusses refugee empowerment in Malaysia and talks about sustainability at the same time.
The project execution comes at a timely phase of the MCO along with a couple of other initiatives taken up by Taylor's University such as the provision of free language courses and partnering with organizations like the Biji-Biji Initiative to orchestrate the production of sustainable face shields for front-liners.
"Our initial plan was to distribute the pads in mid-April during a production workshop that we had planned for the refugees. But seeing that the need for sanitary products is much higher during the MCO, we decided to not wait any further," added Eudora.
LaunchPad has thus far distributed the reusable pads to 250 refugees living in Klang Valley during the MCO, identifying the recipients with the assistance of their refugee organization partners. Each recipient received two sanitary pads complete with a Use and Care instructions card with basic tips that can be followed to ensure that the pads are used hygienically.
Not being able to return to their homes during MCO and understanding the restricted freedom that refugees face fueled the motivation of students to keep going despite the nature of the crisis.
"The COVID-19 pandemic affects everyone, regardless of their nationality and gender. Refugees are especially vulnerable because they don't have rights to work and cannot move around as freely. Limited access to menstrual hygiene products is not just a female problem, it is every family's problem," remarked 19-year-old Malaysian student, Muhammad Zahidi Bin Muhammad Zamri.
While the reusable sanitary napkins are not available for sale currently, the members of LaunchPad Project along with their partner the Rohingya Women Development Network hope to empower the refugees to build their own social enterprise to sell the products and develop means to fund other community and development activities.
Vice President for Taylor's Student Residences, Elaine Yap expressed her pride in the efforts of students. "There is deep gratification in seeing our students, under the mentorship of Student Relations, Events and Development Manager, Lew Pik-Svonn; acquiring meaningful learning and stepping out of their comfort zone to support the community in times of need through a homegrown project such as LaunchPad," she says.
For more information on the project and how you can contribute, visit http://taylorshostel.taylors.edu.my
Editor's note: Main image was taken prior to the MCO.