Premier cloud kitchen COOKHOUSE announces its new hybrid cloud kitchen concept at four new locations within Klang Valley – Seventeen PJ, Glo Damansara TTDI, GMBB Bukit Bintang KL and Growers Market Jalan Ipoh
As the leading cloud kitchen in Malaysia, COOKHOUSE aims to provide a platform to unite and cultivate a community of passionate Malaysian foodpreneurs and foodies alike from all walks of life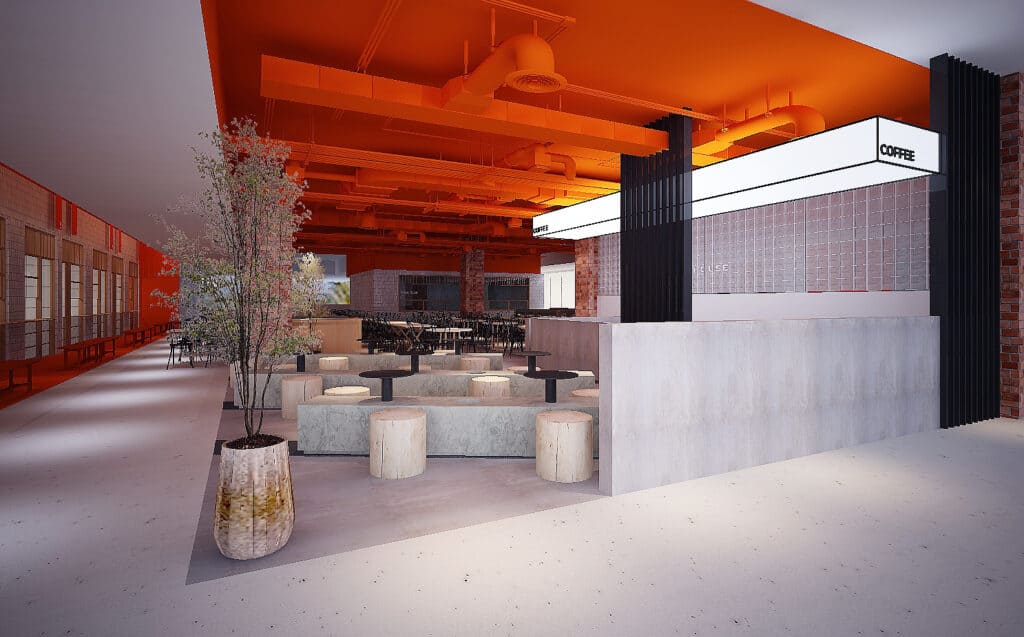 Kuala Lumpur, Malaysia, 12 November 2020 – Following the successful launch of the nation's first community-based co-sharing cloud kitchen space in July, COOKHOUSE today announces four new locations in Klang Valley that will introduce a hybrid cloud kitchen concept incorporating dine-in seating and food-hall concept. With these new state-of-the-art additions to the cloud kitchen startup, COOKHOUSE is calling for budding foodpreneurs and individuals passionate in the F&B industry to join its ranks and develop a sustainable entrepreneurial food community.
As an extension of the first COOKHOUSE, the four new locations will provide fledging foodpreneurs, chefs and F&B business owners with more added-value features through its innovative hybrid cloud kitchen model, larger space, more options for top of the line cooking equipment and facilities and advanced web application services. Located across Klang Valley, the four new locations are Seventeen PJ, Glo Damansara TTDI, GMBB Bukit Bintang KL and Growers Market Jalan Ipoh – all strategically located at ideal hotspots of Kuala Lumpur and Petaling Jaya for the utmost convenience and accessibility.
"With COOKHOUSE, our initial mission remains the same, which is to build a conducive space for those in the F&B industry to thrive in this challenging business setting, such as by taking the burden of investing in a brick-and-mortar lot off their shoulders. But with these four new locations, we are providing bigger and better solutions to our residents. One main improvement is that these new locations have larger spaces and ample seating capacity to accommodate dine-in areas, additional studios and event spaces," said Huen Su San, Founder of COOKHOUSE.
The introduction of the hybrid cloud kitchen element expands on the benefits of the original COOKHOUSE concept, which is to provide a quick and sustainable platform for food entrepreneurs to digitalise their businesses – online orders and food deliveries become the main sales model for its residents. With the hybrid concept, COOKHOUSE not only puts forward an additional mode of revenue through dine-in customers, but also helps maintain the dine-in areas so that businesses can focus on preparing food and serving customers efficiently with a lean team.
"Many food and beverage businesses have been severely affected by the pandemic, and to make matters worse, many of them have yet to adapt to the digital scene and hence losing their competitive advantage. With the launch of COOKHOUSE's new locations, we hope to help smaller businesses and entrepreneurs modernize their operations and keep up with the rapid changes in the digital landscape by acclimating them to modern solutions such as mobile apps and food delivery. For one of the locations, which is COOKHOUSE Seventeen, we are reaching out to vendors who specialize in cultural heritage food, especially those who have recipes passed-down the generations, as we want to provide them with a helping hand during these challenging times and help them diversify their customer reach. This location will be designated for non-halal food as compared to the two other outlets that will be strictly halal," Su San added.
The four new locations offer their own personalities and utilities that cater to a wide range of F&B businesses such as baking production, Asian & Western kitchens and even spaces for activities and artisan workshops. In providing a full range of services for their tenants, COOKHOUSE is in works to innovate an all-in-one COOKHOUSE web app to facilitate deliveries and take-aways. More importantly, the app will also benefit dine-in customers who can access the menu and order through the application just by scanning a QR code.
COOKHOUSE Seventeen, Section 17, PJ – Heritage Food Haven in the Cloud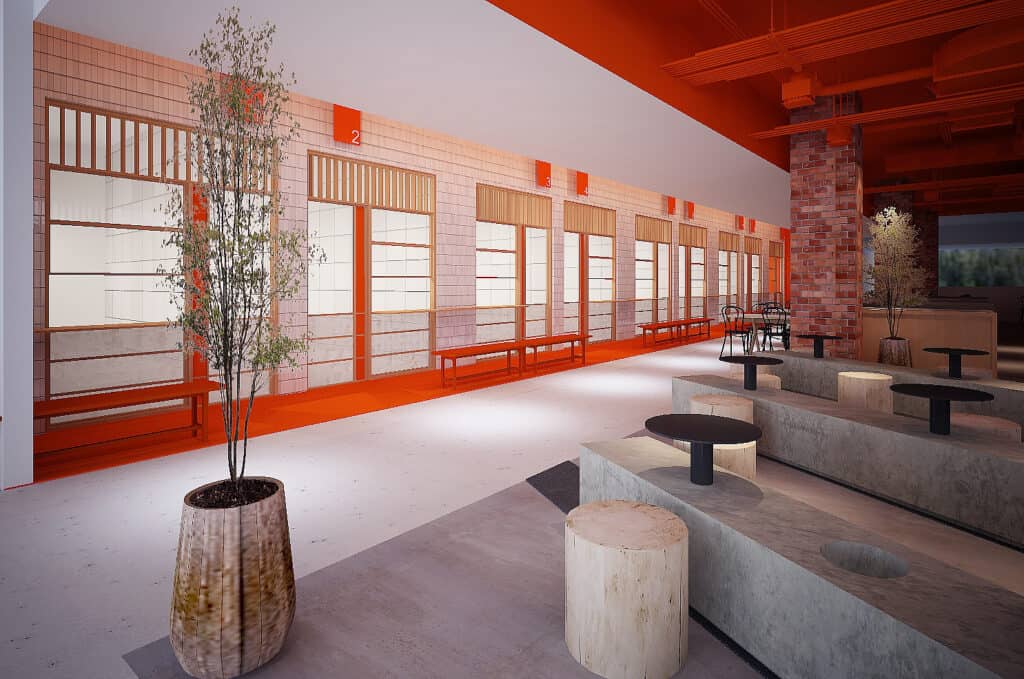 COOKHOUSE at Seventeen will feature a sun-lit open concept and shared commercial-grade kitchens to accommodate the meticulous preparation of delectable selections of non-halal heritage food such as indulgent 'dim sum' bites and fragrant 'bak kut teh' servings. Additionally, there are 10 private kitchen studios with a customer-facing shopfront that are designed to accommodate 220 pax with its wide dine-in seating plan. This location is expected to be operational in January 2021.
COOKHOUSE GLO Damansara, TTDI – Premium Kitchens & Baking Production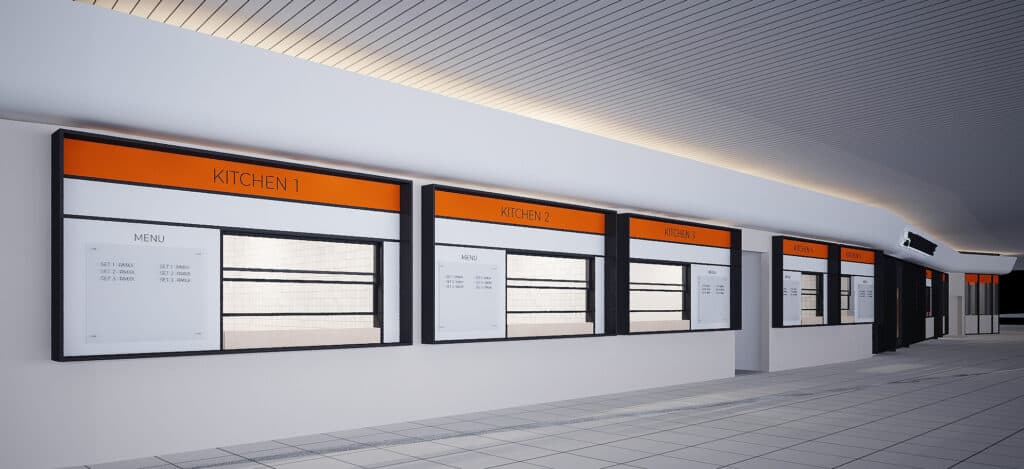 COOKHOUSE GLO Damansara boasts state-of-the-art kitchen equipment and premium baking production equipment to passionate pastry tenants. Promising yet another unique and exciting set-up, here, tenants have access to sunlit premium private studios with customer-facing shopfront where they can serve up to 100 pax of diners, and a cooking events arena to conduct special events. Food served here will be halal and is expected to be operational in January 2021.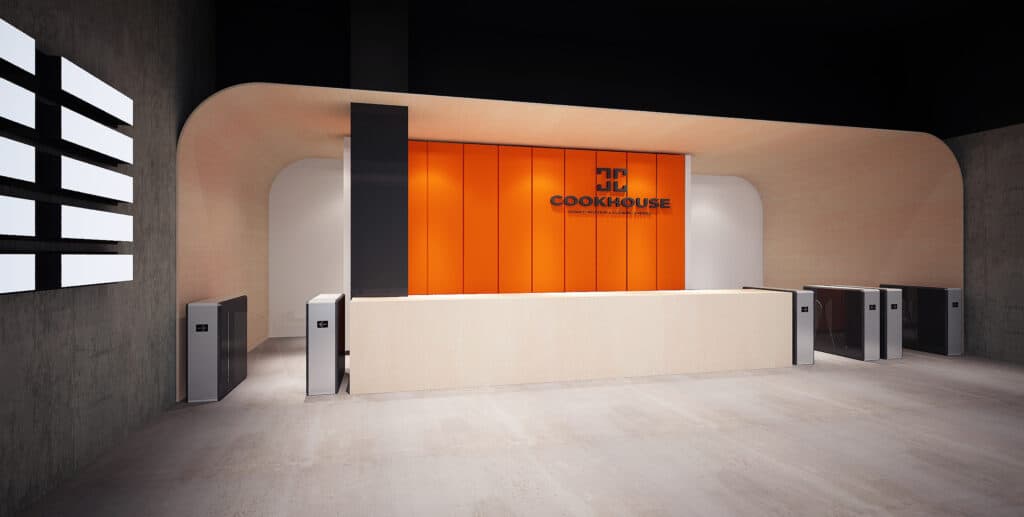 COOKHOUSE GMBB Bukit Bintang KL – City Hub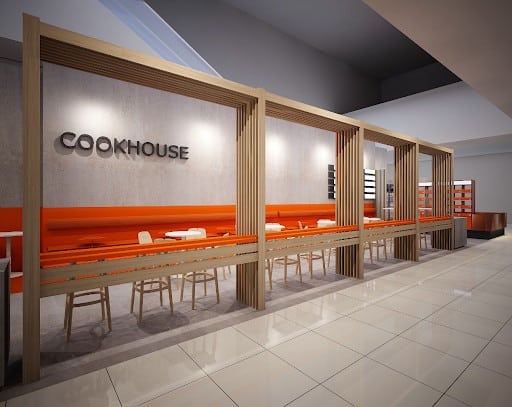 This COOKHOUSE is located in the heart of Kuala Lumpur city, proving its convenient and strategic location to businesses, while also offering commercial grade kitchen facilities and equipment. With a 50 seating capacity, this location is expected to be a huge hit among quick-and-easy lunch crowds due to the availability of ordering kiosks and the cafe-style dining on the ground floor. Food served here will be halal and is expected to be operational in January 2021.
COOKHOUSE Growers Market, Jalan Ipoh – Artisan's Dream Kitchen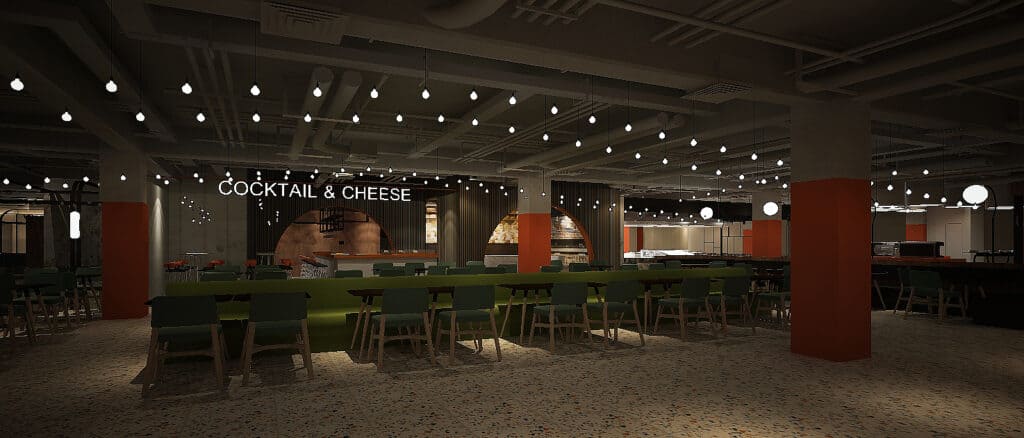 COOKHOUSE Growers Market specialises in top-of-the-line kitchen equipment that will help refine artisans' culinary skills and processes. With an emphasis on excellence, foodmakers in this COOKHOUSE can harness the location's premium dine-in and private dining concept in catering to a nearby upscale neighborhood audience. Here, patrons can also join artisan workshops of their preference as this outlet offers a wide range of top notch facilities including microgreens farm, coffee roastery, wood fired pizza oven and bakery, craft beer & cocktails, wood fire & charcoal grill stations and a butchery. Food served here will be non-halal and is expected to be operational in April 2021.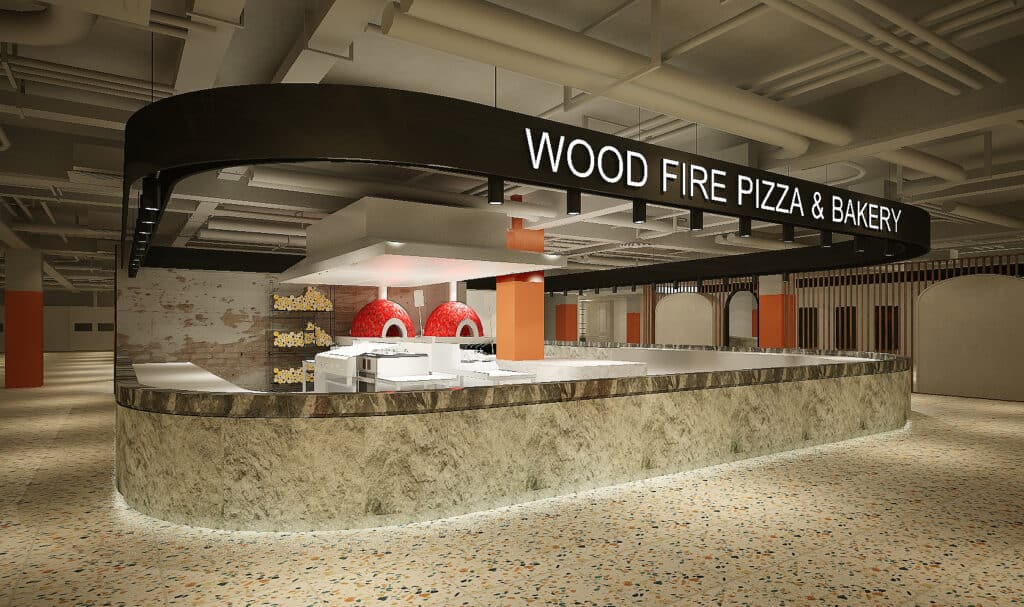 Built to fully comply with Malaysia's regulations in meeting high standards for safety and cleanliness, COOKHOUSE is dedicated to uphold quality service and equipment to every tenant and resident. Slated to be fully-operational in 2021, COOKHOUSE is currently accepting tenant applications and is encouraging foodpreneurs, F&B business owners and aspiring chefs to join their hybrid cloud kitchen spaces to continue empowering the F&B business community in Malaysia.
In conjunction with the announcement of their new locations, COOKHOUSE is also introducing their first virtual tours to provide potential residents with an in-depth look on the design and facilities available at these new locations. For more information on COOKHOUSE's latest locations and to hop on a virtual tour, proceed to https://www.cookhouse.com.my/locations.
To join COOKHOUSE's growing community of passionate foodpreneurs, kindly apply through their website at www.cookhouse.com.my. For more information on COOKHOUSE's premier hybrid cloud kitchen spaces, log on to their official instagram page at www.instagram.com/cookhousemalaysia.