Burger options are no longer limited to famous fast-food restaurants. These burgers have now gone fancier, sloppier and cheesier with homegrown foodpreneurs who have taken burger making to another level altogether.
These burgers are top picks for Malaysian-style street burgers, with whimsical twists to the humble stall burgers.
Not sure where to start for that life-changing, mouthwatering burger experience? Here are our top 5 picks on foodpanda for your next burger fix.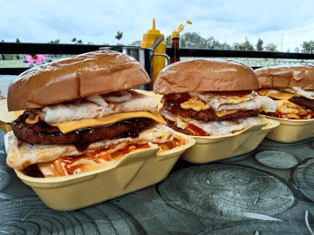 Located in Jalan Airport, Miri, Sarawak, the portions at this burger joint are immensely satisfying. Known for their King Beef Burger Ramly and Double Banjo Cheese, these scrumptious treats are a hot messy perfection! The meal is expertly prepared with beef or chicken patties made sloppy and juicy with a generous amount of melty cheese and cheese sauce. Best part, if you prefer tuna or egg they have options for pescatarians too! Some have even said that their burgers are bigger and better than regular burgers.
Place your order and get ready to devour this simple meat-between-bread combo here.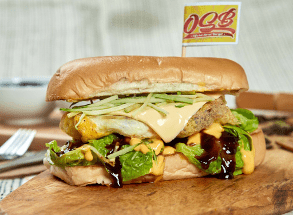 Treat your rumbling tummy with Official Street Burger, which is available in Johor. If you're game for a sinful treat, get your cravings fixed without denting the wallet with their burgers and hotdogs. Offering a wide range of variety from Oblong Lamb Double Extra Cheese to Master Beef Burger and Double Special Cheese Hotdog, these stores all over Johor are known to hit the spot like no other. With sloppy cheesy juicy burgers, this is definitely a street food discovery you wouldn't want to keep to yourself.
You can thank us later. Start placing orders here.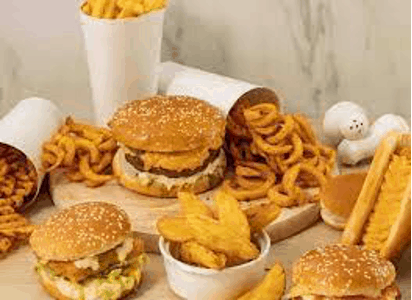 Serving up burgers that taste like a party in your mouth, Damn! Burgers from selected locations all over the Klang Valley, are known for their good honest American style Hickory BBQ Beef Burgers and Spiral Fries. If you're up for an intensely flavoured chicken patty slotted between a perfect brown bun that results in a satisfyingly flavourful ensemble with a twist, try their Sambal Chicken Burger. Get ready to have a burger whipped up for you with a side of waffle fries and leave you wanting more.
Available on foodpanda for all you burger lovers.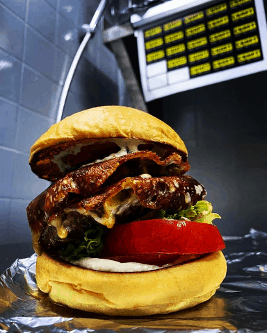 If you love your burgers piled high with delicious toppings and oozing with flavours then Craft Burgers would be the place for you! Enjoy the spicy savoury taste of their The Beast Beef Burger and The Umami Beef Burger that is sure to tickle your tastebuds and leave your drooling for more.
Don't sleep on these monstrous burgers from TTDI or Putrajaya, get them now on foodpanda.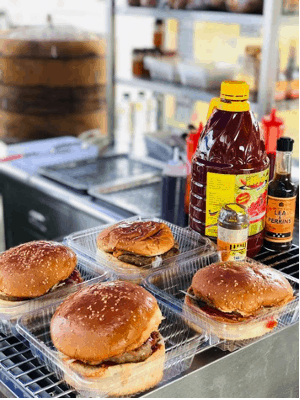 Yummily insane choices at this lowkey burger joint for all in Kuantan. If you're looking for juicy Monster Burger Daging Special Cheese or Crispy Burger Ayam Double you can find it here. Or if you're looking for something more unusual they even have an array of grilled, prawn, kebab, korean burgers and more. Also a nice touch during times like these, Titanium Bikers Street Burger has a menu option where you can treat your rider to a burger combo or a bottle of water from this store as well!
Place your orders here, and prepare yourself for mind-blowing burgers.
Operation hours for these street vendors are subject to the SOP issued by Majlis Keselamatan Negara for each individual state.