KUALA LUMPUR, 2 July 2019 — OPPO, a leading global smartphone brand, is set to unveil yet another trendy colour in their OPPO Reno series that would excite the Malaysian taste for both style and creativity. OPPO's latest colour variant – OPPO Reno Sunset Rose – comes in hues of a glowing pink and white, transporting users to a world of bliss and calm.
The Sunset Rose colour is inspired by the colour of white roses paired with the pink hues found in a sunset. These colours are mainly the symbols of youth, romance and creativity, much like the OPPO Reno series that stands to promote creativity and to further your vision.
Taking inspiration from nature, the Sunset Rose is an off-white colour with pale pinkish tones and a matte surface resembling sea shells on the beach. Imagine, sitting on a white sand beach during a sunset, when the sky is decorated with hues of pink, orange and purple and everything around you are radiating in a soft rose gold glow. That vision is encapsulated in the OPPO Reno Sunset Rose.
Unlike other strong colour profiles, like Ocean Green and Jet Black often seen in other OPPO smartphones, the OPPO Reno Sunset Rose is a reminder to take time out for yourself.
"At OPPO, design and aesthetic play an important role when it comes to developing any new product. Along with tech experts, we have a dedicated team of designers and creatives who transform our smartphones into works of art," said Ken Ng, product manager at OPPO Malaysia. A philosophy clearly visible in the OPPO Reno Sunset Rose that harbors a romantic pink exterior and voguish outlook with the Reno series well known features of a panoramic screen, uber photography capacities and the Reno's core design features of central axis, colour, G3 curve and borderless design.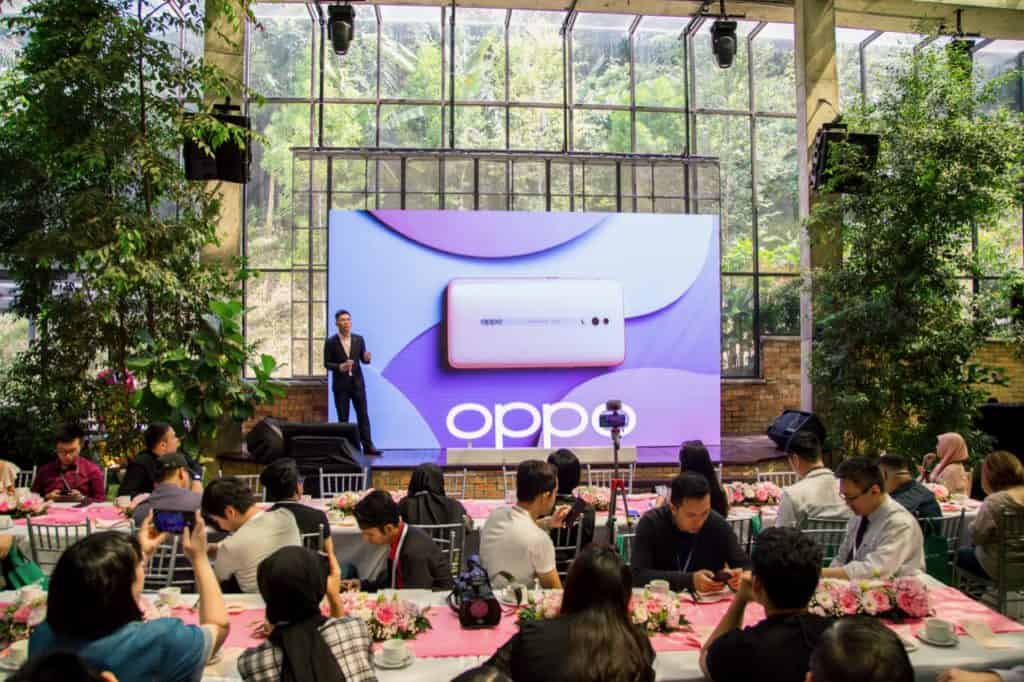 The OPPO Reno Series is designed for the creative edge and technology, driven to excite designers and creators. This robust innovation boasts a brand-new concept, design philosophy, and communication model. A perfect fit for those who seek to be different and are not afraid to express themselves through creative impressions, whether it is music, dance, literature or a canvas. Setting itself apart from the rest with its innovative design and stylish appearance, the OPPO Reno is truly created to inspire you.
Pivot Rising Structure – An innovative hidden camera combined with a sleek design
The OPPO Reno utilizes OPPO's design language based on the concept of creative concealment, providing users with a brand-new and seamless form. Boasting a panoramic screen with a 6.4-inch OLED display, the OPPO Reno comes equipped with sixth-generation Corning® Gorilla glass, further enhancing display durability. The chin of the Reno series measures a mere 3.5mm, resulting in an impressive screen ratio of up to 93.1%.
To give the series a seamless feel with zero protrusions, OPPO has placed the rear camera completely under the glass panel chassis, with curved 3D glass panels providing a comfortable grip. The OPPO Reno lineup innovatively conceals the front-facing camera, soft light and back flash within a Pivot-Rising Structure that rises on demand. The structure only requires 0.8 seconds to fully rise or lower, moving both smoothly and silently. The OPPO Reno also comes equipped with a light-sensitive, under-the-screen fingerprint sensor (Hidden fingerprint Unlock 2.0). The sensor's all-new lighting system and algorithm improve the fingerprint-unlocking success rate by 20-30%.
Available in two mesmerizing colour variants, namely Ocean Green and Jet Black, the OPPO Reno also features a matted texture beneath the black-glass panel, giving the Reno a truly stylish aesthetic.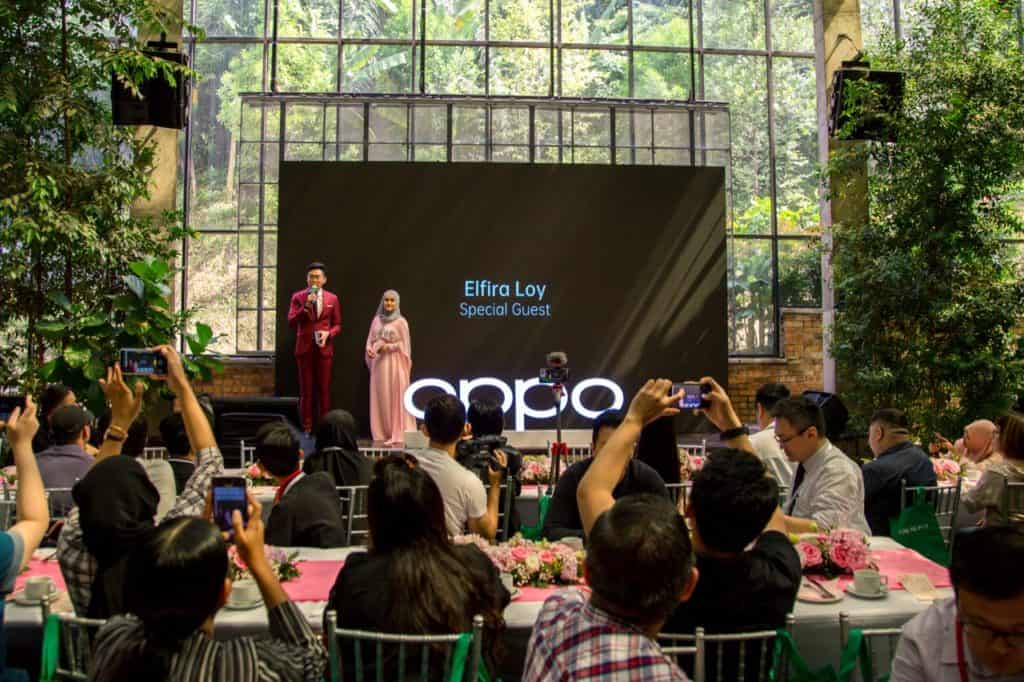 Brilliant photography, artistic vision
The OPPO Reno features a 48MP+5MP camera, ultra-night mode 2.0, colour mapping, 4K Video and improvised artistic portrait mode. OPPO's portrait style brings together a series of optimization about portraits, colors, light effects, etc. which can help users easily shoot magazine-level portraits. Together, these features allow you to take brilliant portraits, even in low-light with an added artistic flair, never allowing your creativity to take a pause.
Advanced systems to deliver a uniquely powerful performance
Powered by Snapdragon 710 processor and a 3,765mAh battery, the OPPO Reno features a proprietary system-level optimization solution, Hyper Boost 2.0, developed independently by OPPO. Hyper Boost 2.0 includes three separate modules, Game Boost, System Boost, and App Boost, which provides significant improvements to gaming performance, system speed, and app opening speed, respectively. The OPPO Reno run on the new ColorOS 6, which is perfectly designed for use on borderless displays and provides a more immersive and balanced user experience via customized UI layout, colors, fonts, and other key features.
The OPPO Reno also comes equipped with the VOOC 3.0 flash charging technology, which allows low-voltage fast charging while gaming or streaming video, without emitting excess heat.
Reno gives free rein to users' imagination, giving them the power to break creative barriers. No-one defines this new series, but rather everyone will have their own unique Reno experience.
Priced at RM1,999, OPPO Reno Sunset Rose will be on sell starting 5pm today (27/6/2019) at every OPPO Concept Store, OPPO Official dealer stores or online at OPPO Official Website, e-commerce partners' store at Lazada or Shopee; as well as with the smartphone's partners telco partners, namely Celcom, Digi and Maxis. Get ready to be inspired by the OPPO Reno. #OPPOReno #FurtherYourVision