As we approach the highly anticipated cherry blossom season, Walk Japan has a range of tours tailored to take travellers away from the crowded hotspots in order to admire these transient blooms. The off-the-beaten-path tours blend the wonders of nature with a rich, unforgettable cultural immersion. Whether it's a relaxing hot spring trail, a self-guided tour through spiritual islands or an exploration of the Japan's greatest cities, travellers can expect nothing short of a tranquil journey filled with gastronomic delight, breath-taking views and self-discovery.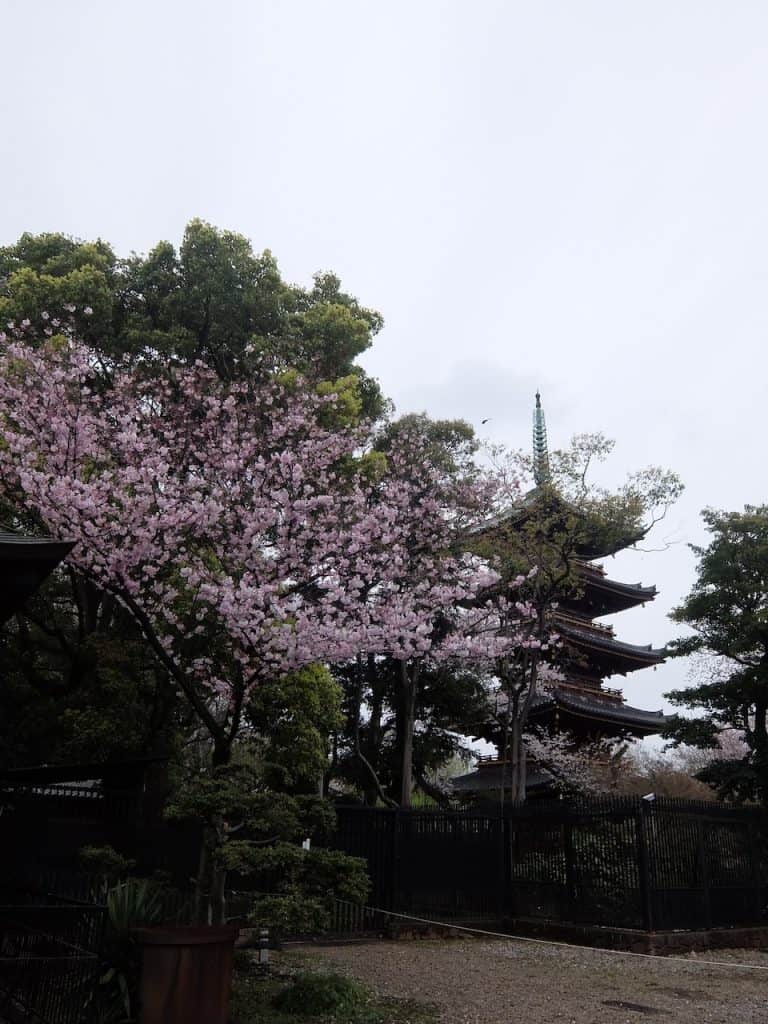 A gentle guided walking trail that leads from hot spring to hot spring in rural Oita, the onsen capital of Japan. On this tour, visitors enjoy onsen and visit beautiful rural areas surrounded by forested valleys, including a stroll along the Yabakei riverbanks, where a classic row of Japanese cherry trees bloom. Oita's iconic near-white cherry blossom petals float down onto the pathway, making for a picture-perfect nature walk.
Tours operate year round.
A tour starting in Tokyo and finishing in Kyoto, this route brings travellers on a journey through the heartland of Japan between three of its greatest cities: Tokyo, Nagoya and Kyoto to discover the core of the country's history, culture and society. Visit iconic sites like Edo Castle, where stunning cherry blossom trees decorate the surrounding moats.
Tours operate year round.
This self-guided tour brings travellers into the smallest of Japan's four main islands, a beautiful rural and spiritual region strongly associated with Kukai, one of Japan's salient spiritual figures. The journey covers Shikoku's four provinces, visiting charming temples, Japanese-style hotels and family-run inns. This route starts in Tokushima, where travellers can admire Kira no Edo-higan-zakura, one of the largest cherry trees in the region with pastel pink blooms that adorn the branches of this 400-year-old national monument. Tours are available throughout April.
This tour brings travellers on a walking exploration of the Izu Peninsula with excellent walks along coastal trails.
With a route that leads through natural springs, onsen hot spring baths and fishing villages, this tour is best recommended for travellers who love seafood as some of the freshest fish is available on this tour. Along the way, travellers will also visit the town of Matsuzaki, one of the best places to view flourishing cherry blossoms against the breath-taking backdrop of Mt. Fuji.
Tours operate from March to June and September to November.
A two-day guided walk through the cityscape and history of one of Japan's greatest cultural capitals. From learning about Japan's tea culture to visiting some of 2,000 temples and shrines, travellers will get to discover the diverse cultures of the country. Ryoan-ji temple and its zen garden is a site not to be missed with fragrant cherry blossoms in full bloom, the perfect setting for travellers to center themselves and discover the spirit of Japan.
Tours are available from mid-March and all throughout April.