To mark the day, the brand unveils new "Moon Daze" pack and MADE in USA Grey Day Collection, among other grey product offerings.
Kuala Lumpur, 12 May 2023 – Today, New Balance is celebrating "Grey Day"—a day that pays homage to the new and classic expressions of the brand's enduring legacy in the colour grey. In the late 1970s, grey was originally born as a solution for urban runners whose white shoes were getting destroyed by city conditions. The grey suede reinforced durability, matched the colour of asphalt, and fit seamlessly into consumers' lifestyle. Countless iterations of grey products later, the connection between the colour and New Balance remains everlasting and endlessly versatile.
In tribute to Grey Day, the brand will release several exclusive new products including:
A bespoke "Moon Daze" collection that will include versions of three classic New Balance silhouettes: the 550, 580 and 9060. Drawing inspiration from the future and prompting us to think further beyond our world, "Moon Daze" begs the question: What would shoes look like after walking on another planet?
A MADE in USA* capsule which outfits the 990v4, 990v6, 996, and 998, in grey hues.
The brand will also launch a curated shop of existing grey footwear and apparel on https://www.newbalance.com.my/the-grey-shop/.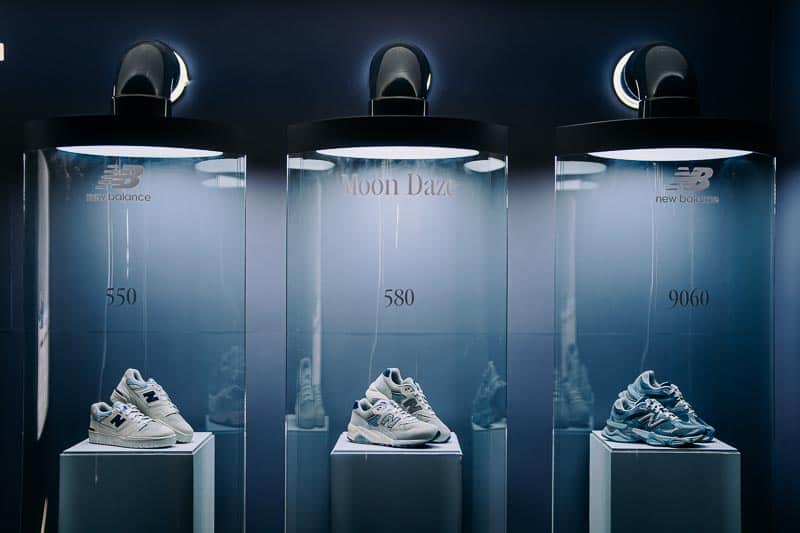 "To New Balance, the colour grey represents a history of innovation and serves as a global symbol of style – it is emblematic our unique path forward," said Chris Davis, Chief Marketing Officer & Senior Vice President of Merchandising at New Balance. "Grey Day is a moment for the brand to declare our unwavering position at the intersection of performance and style, and celebrate the design innovation that continues to propel us into the future."
The Grey Day "Moon Daze" collections will be available at New Balance Pavilion KL and Sunway Pyramid store, and online at www.newbalance.com.my starting from 12 May 2023.
For the Made in USA collection, the U990TA4 is now available online and at Pavilion KL store. Other silhouettes from this collection will be released locally on later dates.*Manufactured in the U.S. for more than 75 years and representing a limited portion of our U.S. sales, New Balance MADE U.S. is a premium collection that contains a domestic value of 70% or greater.