KUALA LUMPUR, 19 May 2020 – Gerobok Raya is a personal social initiative embarked by the staff members at the Malaysia Healthcare Travel Council (MHTC) to express gratitude towards the efforts of the nation's healthcare frontliners in providing continuous quality care. A Syawal exclusive, this social initiative aims to brighten our healthcare frontliners' spirits besides extending support and care to them as they tirelessly serve the community amidst the COVID-19 outbreak.
This social initiative saw heartening community-driven partnerships with public medical care facilities such as Hospital Selayang, and the Low-Risk Patient Quarantine and Treatment Centre for COVID-19 at the Malaysia Agro Exposition Park Serdang (MAEPS).
"With the challenges that we've had to adapt to this Ramadan and Raya, Malaysians remain steadfast in their spirit of kindness and generosity. Through Gerobok Raya, we at MHTC can only play a small and active role in supporting the excellent works of our marvellous healthcare frontliners in battling COVID-19. We believe that every small act can make a difference and are optimistic that this initiative can provide the sense of unity and giving that is synonymous with the Hari Raya celebrations," said Ms. Sherene Azli, Chief Executive Officer at MHTC.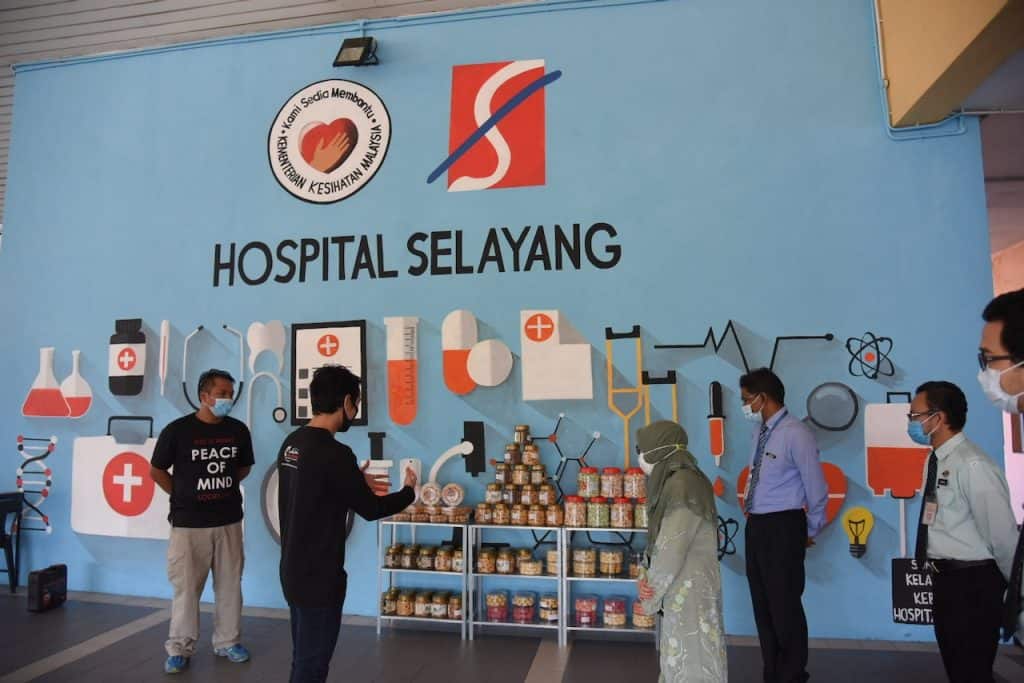 Gerobok Raya involved placing a physical cupboard filled with traditional and healthy Raya treats made with a blend of nutritious nuts and dried fruits. This simple yet thoughtful family-oriented initiative ensures that more than 500 healthcare frontliners can enjoy their favourite Raya treats and are able to relive a part of tradition during the festive season as they stand strong in the battle against this pandemic, especially those who are unable to spend time with their families and loved ones.
From the onset of the pandemic, the MHTC community have been putting together initiatives that work to benefit healthcare frontliners such as Projek SamaSama. Organised by staff members of MHTC, Projek SamaSama aimed to raise funds, arrange for more personal protective equipment for Government hospitals and clinics in red zone areas, bridge gaps and address the needs of the nation. An extension of Projek SamaSama, Gerobok Raya aims to ensure that the frontliners do not miss out on their favourite Hari Raya goodies and treats throughout Syawal.
"At Malaysia Healthcare, we have always worked with a rakyat first mindset. For us, the Gerobok Raya initiative holds a special significance as we bring a part of the Raya festivities to the healthcare frontliners. This also serves as a reminder to our healthcare community that we are with them in these trying times," said Ms. Sherene Azli. While the pandemic poses its own set of challenges for the healthcare travel industry, Malaysia Healthcare continues its journey to prepare for a better tomorrow. "We will rise above the obstacles and continue moving forward in realisation of our goals. In the meantime, we urge Malaysians to abide by the regulations set forth by our government, adhere to social distancing measures, practice good personal hygiene, and support the less fortunate in our united battle against the pandemic," Ms. Sherene Azli concluded.