Petaling Jaya, 1 March 2021 – The Covid-19 pandemic has greatly affected businesses, particularly local artisans and small businesses. Understanding the immediate needs of smaller businesses, The Artisans Haven is pleased to have like-minded partners from PLUSMiles, Petron and RHB Bank who have come forward to support these local artisans and small businesses by connecting their customers to The Artisans Haven digital mall. PLUSMiles, Petron and RHB Bank customers will now be able to shop at The Artisans Haven digital mall with special discounts.
The Artisans Haven was established in May 2020, during the height of the Covid-19 pandemic with the clear objective of curating an artisans digital mall to help local artisans and small businesses to promote their rich array of their products and talents to customers throughout Malaysia. As the pandemic had hit most retailers, those with not much experience in digital marketing were forced to quickly transform their businesses to sell online.
The Artisans Haven digital mall started with only 30 online tenants and today has grown to more than 120 tenants, giving more options for PLUSMiles, Petron and RHB Bank customers to choose from.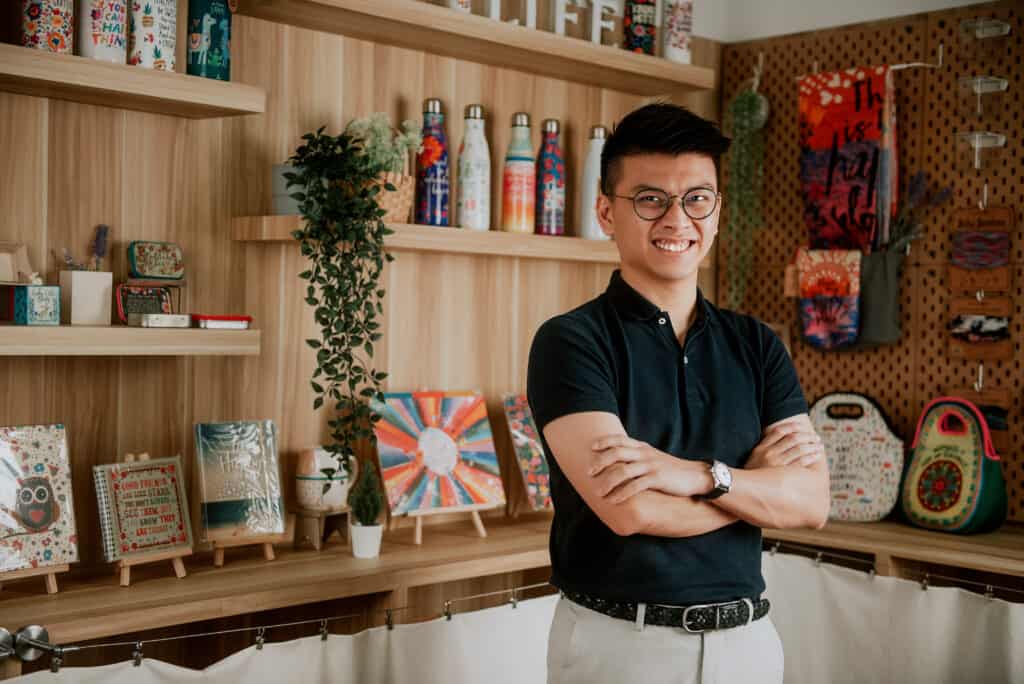 "Seeing the positive traction among artisanal business owners and the increasing need to expand our reach, we at The Artisans Haven are thankful to have found like-minded partners in PLUSMiles, Petron and RHB Bank who are lending their support towards local artisans. This collaboration is in line with their taglines "More Miles, More Smiles" by PLUSMiles,  "Fuel Happy with Petron Miles" by Petron and #JomSapot by RHB Bank, which aim to help small businesses and local artisans while putting a smile on people's face. Customers can be assured to find unique items on our platform that are heartmade by the artisans at an affordable price," said Ng Jia Jun, Group General Manager of The Artisans Haven. "We hope to make a positive impact on the local artisans and small businesses through this platform and rally all Malaysians together to support them in one way or another."

By grouping these artisans together, The Artisans Haven also aims to create a special branding for fine, artisanal products. Artisans and small businesses are generally not given much attention on big shopping websites, but at The Artisans Haven, their products are highlighted and stories told. "Support from corporates like PLUSMiles, Petron and RHB Bank are vital for the good cause of The Artisans Haven to create greater awareness of the artisans and their craft especially in the current pandemic crisis that is wiping out a lot of small businesses," added Ng.
With these collaborations offering special 5% discounts on selected artisanal products, The Artisans Haven will become an avenue for PLUSMiles, Petron and RHB Bank customers to shop while also making a difference by supporting the various selection of handcrafted and other creative products, which underscore the dedication and commitment to support the local artisans.
Products of good quality and original design include the handmade creations of GoCHeeKS, the happy range of Natural Life products, handcrafted jewelry from award-winning jeweler Tina Winness and those made from Japanese materials at Janoka, as well as phone covers from Bling Bling Paradise.
Fine paper stationery VIVE, a 'NatureFeel' jotter from Evoke, cuddly toys from Abbie & Friends and quality backpacks by Marshall, are also interesting gift ideas.
Gift packages are available in products for soothing and relaxation, such as scented candles from Candle Pit Stop.
Cool gadgets of good quality can be found at Corvan with its cordless vacuum cleaner, Ogawa with its 'bio breeze' ultrasonic humidifier and the 'mountain inn' chair from Explorer Outfitters.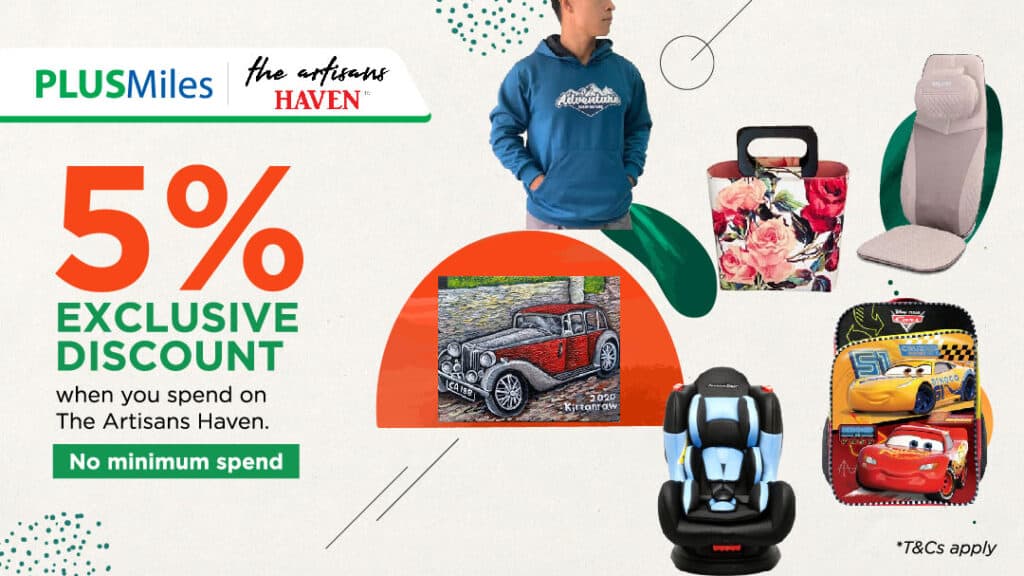 Shop artisans today! A specially curated list of artisan items will be offered to PLUSMiles, Petron and RHB Bank customers, who will enjoy a 5% discount on selected products and services available on The Artisans Haven. The promotion for PLUSMiles and Petron customers ends on 15 June 2021 whereas the promotion for RHB Bank ends on 30 December 2021.
For more information on the promotions, please visit:
PLUSMiles customers: https://www.artisanshaven.com.my/retailers/plusMiles
Petron Miles customers: https://www.artisanshaven.com.my/retailers/the_artisans_hand
RHB Bank card members: https://www.artisanshaven.com.my/retailers/happiness_by_rhb