The modest wear market has long been a thriving industry in Muslim countries. But with the rise of influential fashion bloggers and models like Dina Tokio, Hana Tajima and Halima Aden promoting modest fashion, more western countries are starting to tap into this lucrative industry. Mainstream high end as well as high street brands are coming out with their own line of modest clothing, contributing to the growth of this industry. In fact, according to a 2018 report by DinarStandard and Reuters, Muslim consumers spent an estimated $270 billion on modest fashion in 2017, compared with $243 billion in 2015. Sales are expected to reach $361 billion by 2023.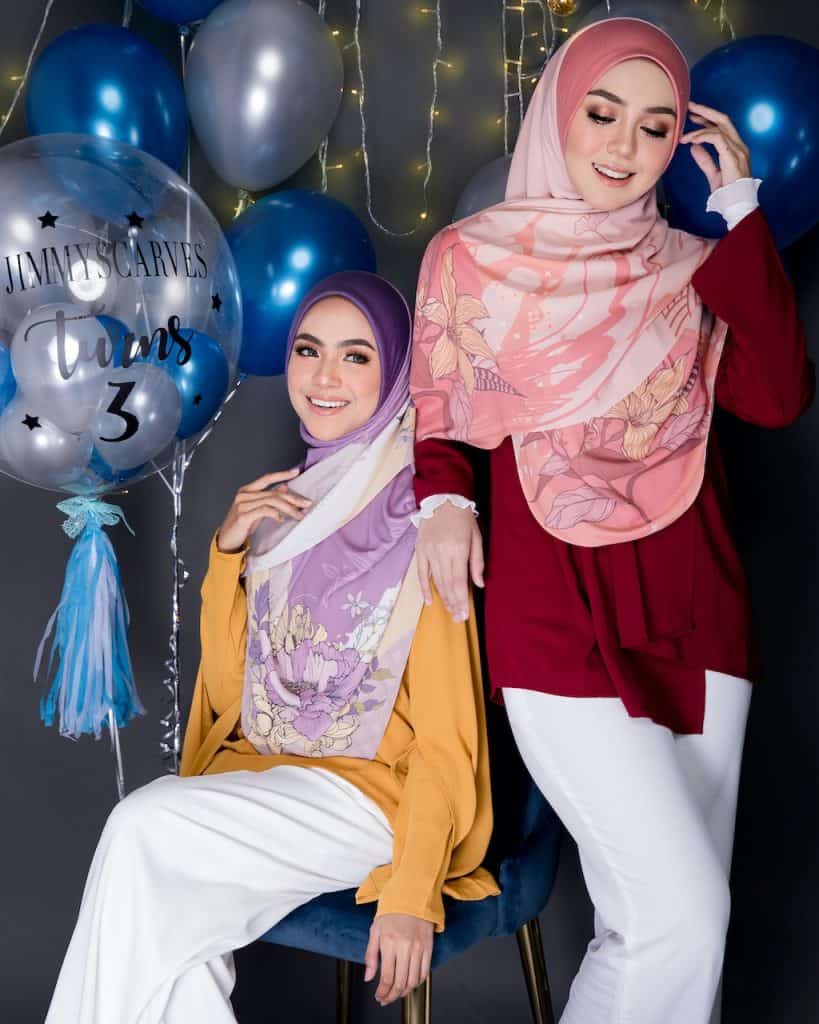 Realising this growing trend, Azim Mat Noor, or fondly known as Jimmy founded JIMMYSCARVES in 2017. Known for their unique prints and signature awning design in their instant hijab line, JIMMYSCARVES originally began as one of the brands which took off from Instagram, offering a fresher take on tudung labuh (wide, elongated hijabs) before expanding their product range to include hijab accessories, such as twillies, brooches and inners.
One of the key items in modest fashion trends, hijab used to be just a piece of cloth Muslim women use to cover their hair. However, it has now evolved into becoming a fashion statement with various styles, prints and fabrics, giving the women an outlet to express themselves. No longer confined within the same style, hijabis, as they are called, are finally proving that they too, can be fashionable, and a simple search on Instagram can prove this – there are respectively 27.3 million and 21.5 million posts tagged with the hashtags #hijabfashion and #hijabstyle on the platform which has amassed over 1 billion users.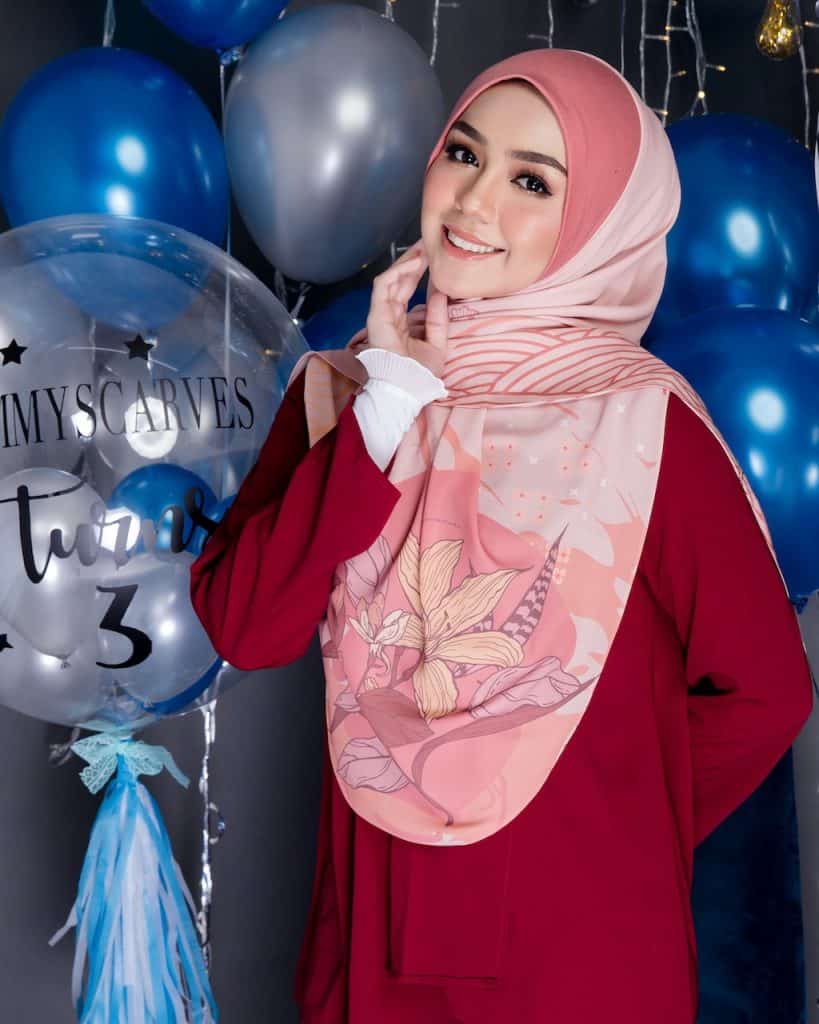 In Malaysia, the interpretations of modesty can be varied, with not everybody wearing scarves that cover their chests. While there are hundreds, if not thousands of hijab brands, the brands catering to those who prefer larger, elongated scarves usually produces scarves with muted colours, limiting the choices for them.
"We are aware that we are tapping into a saturated market, but in this booming industry, women who are more conservative and prefer to cover more are not as spoiled for choices as their more modern counterparts," explains Jimmy, a Town and Regional Planning from Universiti Teknologi MARA.
Trendy Wide Scarves for Everybody
This is where JIMMYSCARVES comes in, with the aim of providing fashionable, affordable, and quality hijabs for working class women around Malaysia who prefer wider, elongated scarves while being trendy. Born out of the passion in producing great quality and affordable scarves, JIMMYSCARVES aims to convey to Muslim women that wearing scarves should be honoured and celebrated.
Elegant, chic, minimalist, and stylish are the characteristics that have become the trademark for JIMMYSCARVES designs. Jimmy emphasises simplicity in his designs as he believes that with design, less is more. The scarves are also longer and wider than regular scarves, making them a quick favourite amongst women in Malaysia.
"The reason behind starting JIMMYSCARVES is actually the fact that everybody, including hijabi, want to look good especially in this Instagram age. However they sometimes had to settle with traditional wide hijabs that match their personal styles and preferences, specifically length-wise. That is why we came out with our scarves. The extra length also allows for experimentation. We want to ensure that every hijabi feels included," adds Jimmy.
The brand has now launched a website and a physical store two years after they began, located in Bandar Sri Sendayan, Negeri Sembilan. They also have plans to open more stores in Bangi and Shah Alam to cater to their growing customer base.
To mark its third anniversary this year, JIMMYSCARVES is releasing a new collection, the Maryam bawal instant series. Featuring two different variations; printed curve and plain curve, Maryam bawal instant is an embodiment of a modern Muslim woman that JIMMYSCARVES celebrates – vibrant, elegant and chic while maintaining their modesty. To learn more, visit jimmyscarves.com.