Etika provided much needed encouragement by distributing over 500 cartons of refreshing beverages to health care providers throughout Klang Valley and beyond.
Kuala Lumpur, 8 April, 2020 – Etika Sdn Bhd ("Etika"), is making a constant effort to keep the Malaysian community upbeat and positive amidst these very trying times. One of the initiatives undertaken by Etika is to distribute over 500 cartons (over 12,000 cans) of mixed beverages to health care providers in Klang Valley and beyond.
"We are living through a once-in-a-hundred-year crisis that most people have never seen or experienced before. While we come to terms with having to stay at home and do our part, we must not forget to express our heartfelt gratitude to the front-liners that leave their families and go out daily to do what they need to do – that is to save our lives and to keep us safe. This is why we wanted to make sure that they stay positive and we hope that our contribution helps keep them motivated during this challenging period," said Santharuban T. Sundaram, Senior Vice President of Marketing and Alternate Business from Etika.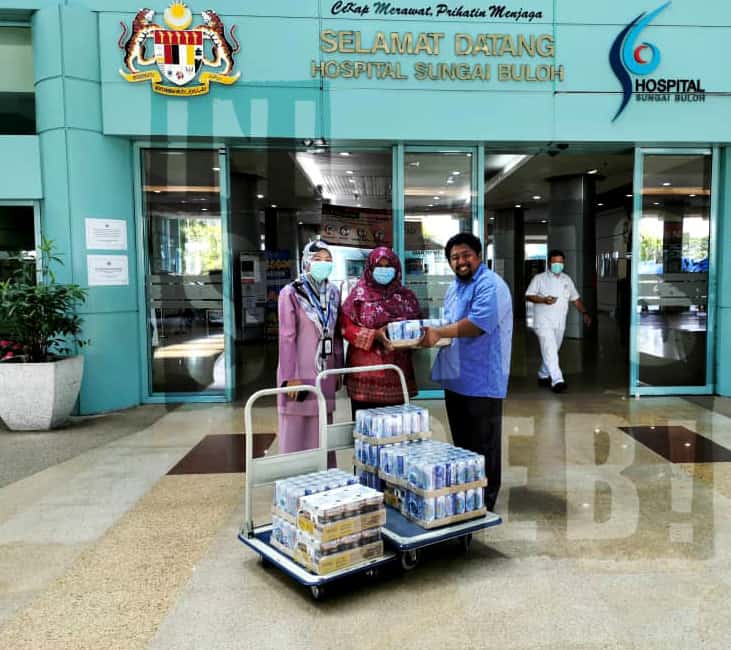 Etika aims to continue their beverage distribution to several hospitals including Hospital Sungai Buloh, Hospital Kuala Lumpur, Hospital Serdang, Hospital Ampang, Hospital Putrajaya and University Malaya Medical Centre with plans to reach out to more hospitals and clinics in the near future. Currently, the programme has already touched more than 10,000 healthcare workers.
In addition to the contributions made, Etika will roll-out several other initiatives that will keep Malaysians home. "It is very important for us to heed the warnings by the government and to ensure that they abide by the policies outlined during the Movement Control Order. Although this poses a short-term burden, not complying would pose an even greater challenge for us all. So, we hope that everyone practices social distancing, stays home and stays safe," added Santharuban.
Etika hopes that all Malaysians can work together to fight and reiterates that no challenge is too great if everyone works together to overcome it.
"In such times, simple gestures and acts of kindness, no matter how small they are, play an important role in keeping spirits high of those around you. We urge our consumers to also partake in simple acts of kindness around them, stay home with their families and to take good care of their health," added Santharuban.