Kuala Lumpur, 11 June 2020 – Finally, some good news! As families are bracing for the new normal and stepping up efforts to boost hygiene at home, Coway is doing their part with the introduction of 'Rasa Sayang' campaign − with 5 valued-added services that will be available to customers from June 2020 onwards.
Coway Malaysia's Managing Director, Kyle Choi Ki Ryong announced that Coway will now provide additional Life-Changing Services to its valued customers via its Heart Service, Mattress Care Service, Health Planning Service as well as its Product Installation, Relocation and Repair services.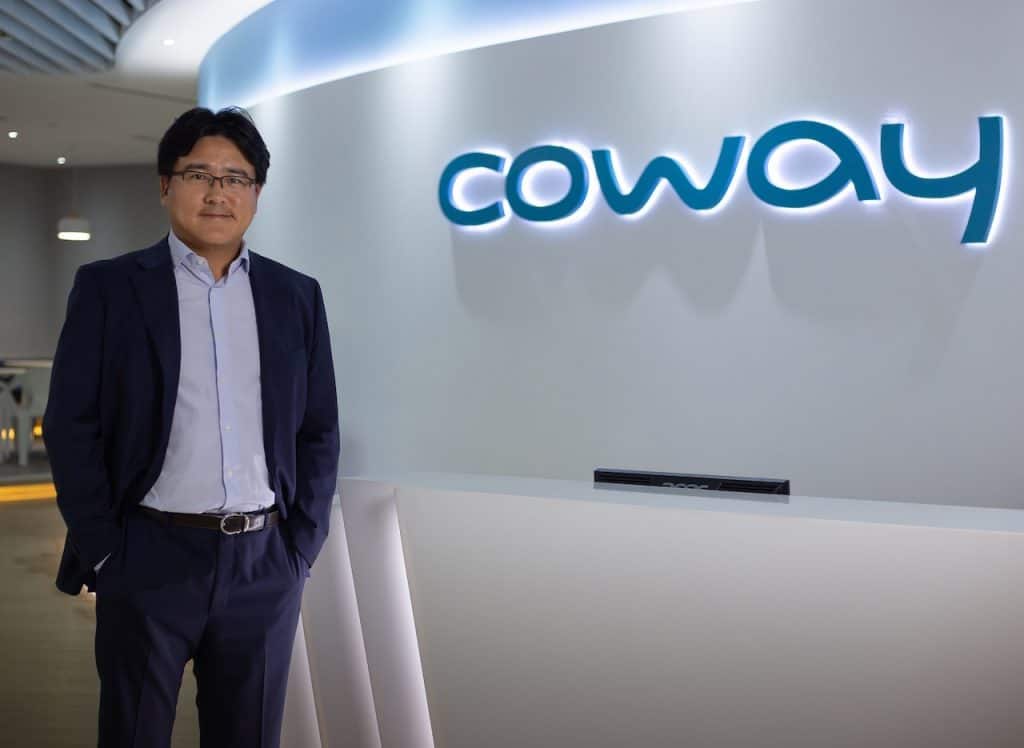 "As The Life Care Company and a leader in clean air technology, Coway strives to make our environment a better, cleaner and safer place, wherever we are. What more appropriate time than now as we battle the pandemic," he added.
For its customers with Coway water purifiers, Coway will go over and above their existing Standard Operating Procedures. The Heart Service will see the Coway Ladies and Service Technicians using the sterilising water produced by Coway's Hi-Care 2.0 device − conventionally used to clean and sterilise the customer's water tank and other parts of the water purifier − to also sterilise and deodorise other items in the customer's household, from the cutting board and cutlery to toothbrush and cosmetic cases, for added peace of mind.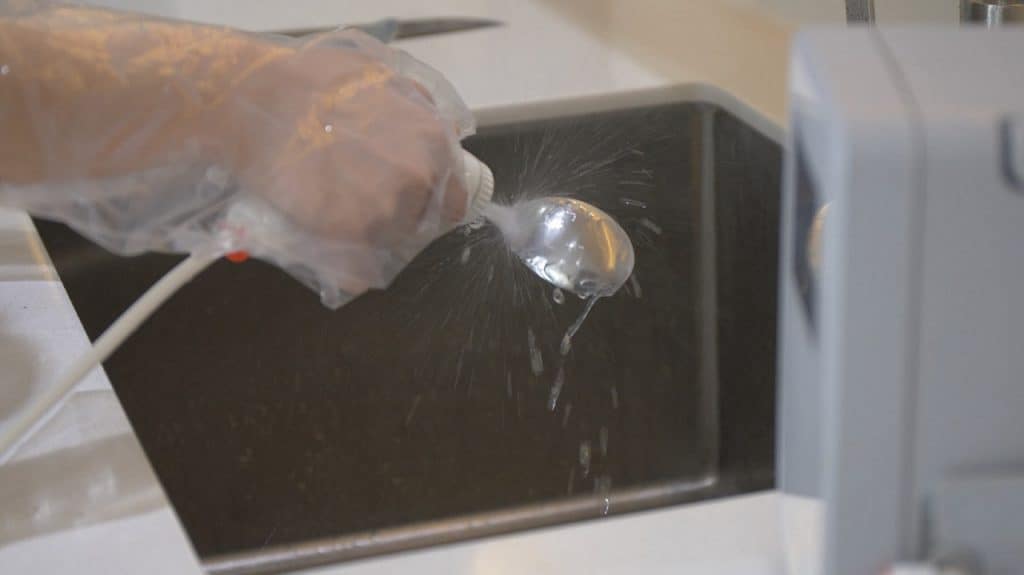 "This is crucial since the sterilising water is able to remove 99.99% of bacteria and E–Coli, commonly found on these surfaces," Choi added.
For the Coway Prime Mattress customers, the Homecare Technicians will also use ultra-violet light to sterilise objects including electronic devices, frequently touched surfaces and items including keys, smartphone, wallet, within common spaces such as the living room and bedroom, upon request. This is a value-added service on top of Coway's 7-Step Mattress Care service. Furthermore, the Homecare Technicians will also provide the Coway Disinfection Service to disinfect the customer's bedroom!
Coway Disinfection Service is an additional service on top of the existing Coway Mattress Service and will be offered in Peninsular Malaysia. The disinfectant used, consists of four active ingredients: Nano Silver (Ag), Sodium Hypochlorite (NaOCl), Hypochlorous Acid (HOCl) and Benzalkonium Chloride (BKC) that are recognised by the US Environmental Protection Agency (USEPA) as effective to enhance overall hygiene, towards combating Covid-19, is clinically proven to kill 99.9% of the bacteria and viruses and can do so almost instantly within just 10 seconds.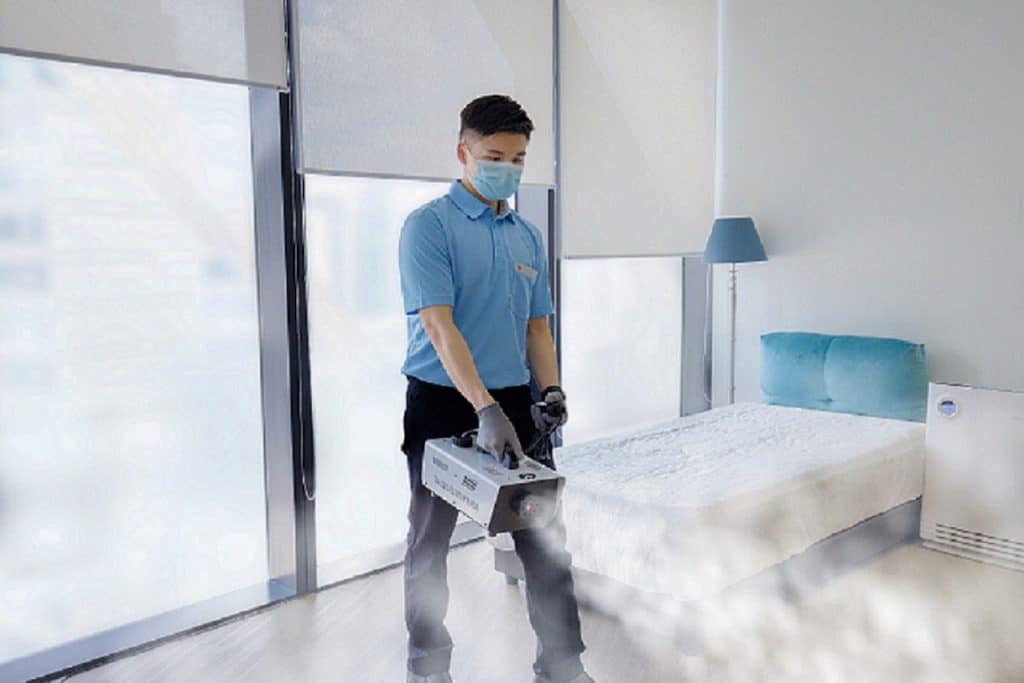 "We want to go the extra mile for our customers by helping to boost home hygiene standards in light of the increasing demands during this 'new normal' era," he added.
Choi pointed out that since viruses and bacteria can contaminate the air and linger on surfaces for days and regular household-grade disinfectants can only provide immediate and temporary protection, the disinfection service is vital to help homes stay clean and healthy.
The disinfectant is alcohol-free, non-flammable, does not cause skin irritation, and is also compliant under European Union's Restriction of Hazardous Substances Directive (ROHS). It is safe for use for families with children, expectant mothers and the elderly.
On the other hand, Coway Technicians attend to the Product Installation, Relocation and Repair adorned with hand gloves, face mask and they use hand sanitisers, while adhering strictly to social distancing norms. As added safety measures, they will wear Personal Protective Equipment (PPE) including gowns with a full cover torso from neck to knees as well as masks or respirators, especially at high risk areas such as hospitals.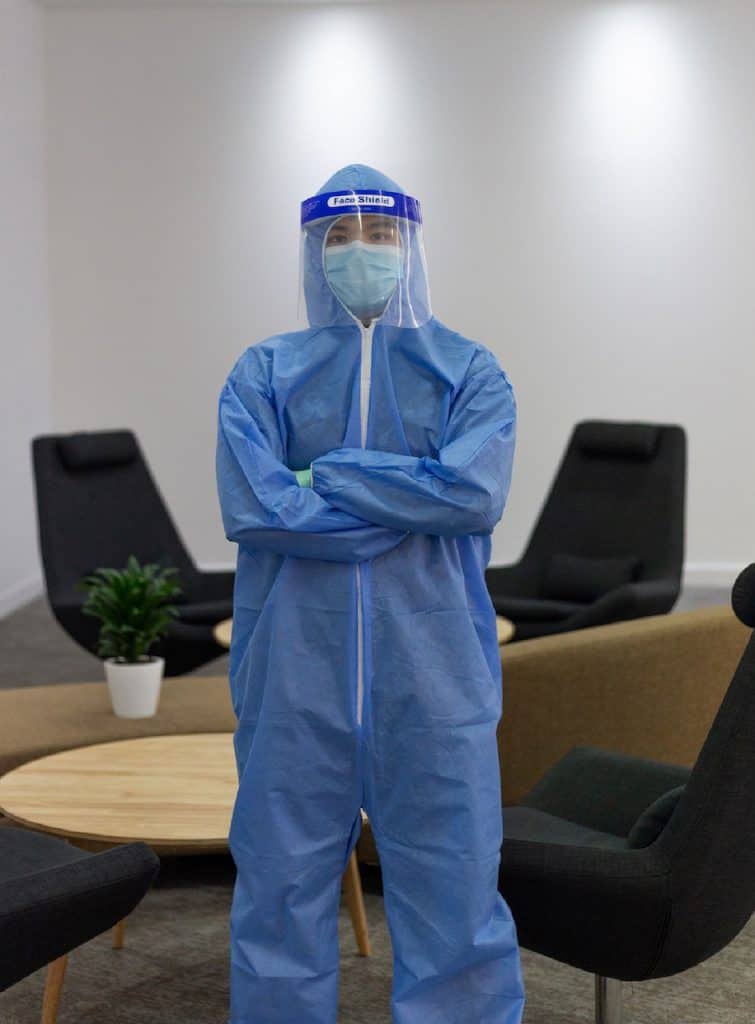 Incidentally, the dedicated Coway Technicians will be servicing the 300 air purifiers donated by Coway to over 38 public hospitals across Malaysia treating Covid-19 patients. The contribution was in conjunction with World Health Day and is one of Coway's Corporate Social Responsibility initiatives during the Covid-19 pandemic.
As Malaysia begins easing movement restrictions by reopening the economy, Coway hopes to help the public stay safe during this period. Thus, visitors to Coway's retail kiosks in malls will each receive a free giveaway of hand sanitiser and 3-ply surgical masks from Health Planners. For more information on Coway's products and services, please visit www.coway.com.my