Kuala Lumpur, 3 May 2021 – On the lookout for meat-free burgers and mouth-watering vegan fillets? Look no further pandamart is here to save the day!
From now till 9th May 2021, Nestle Harvest Gourmet products would be made available only on pandamart to tickle your taste buds and leave you wanting more. The available products include Harvest Gourmet's Ground Mince, Chargrilled Pieces, Sensational Burger and Schnitzel.
All Nestle Harvest Gourmet products are plant-based and high in both protein and fibre. These products are specially made from a non-genetically modified organism (GMO) source and contain no artificial preservatives. Perfect for those looking to embrace a healthier lifestyle with plant-based food.
Currently, Nestle Harvest Gourmet products are only available on pandamart and not in stores. foodpanda users are able to get them off the 34 participating pandamart outlets nationwide.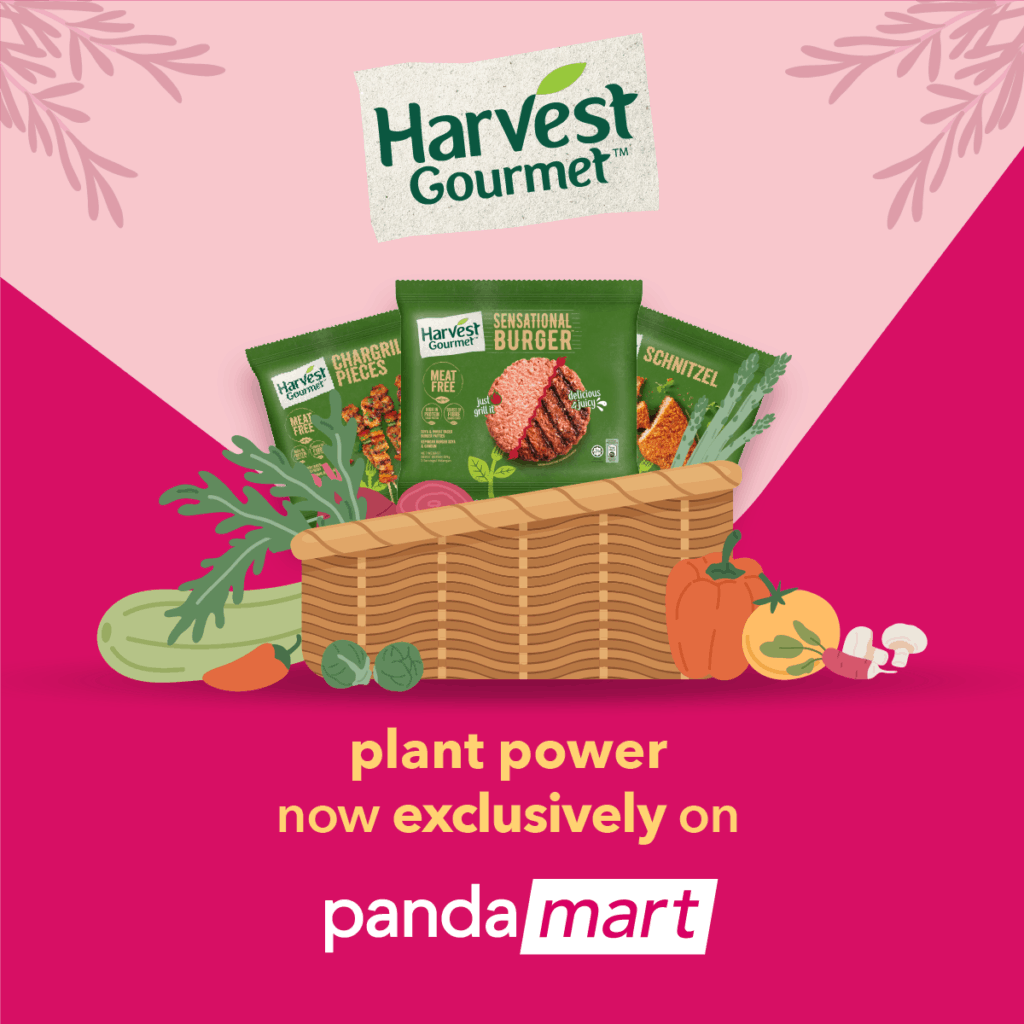 RAMARAMA ialah portal maya dengan fokus kepada perkongsian daripada usahawan kepada usahawan dan kisah inspirasi dari individu-individu luarbiasa.
RAMARAMA is a Malaysian made lifestyle concept video magazine and online portal focusing on contemporary lifestyle and inspiring stories from extraordinary individuals.
Dimiliki oleh BlackButterfly DesignArts (Co. No: 002093315-W)
Owned by BlackButterfly DesignArts (Co. No: 002093315-W)