Kuala Lumpur, 25th June 2020 ‒ Sleeping on the job is usually frowned upon but what if you are eligible to be paid to do so? Malaysians now have the chance to apply for the once-in-a-lifetime literal 'dream job' through Sonno's 'Get Paid to Sleep' campaign. The Malaysia-based online mattress company is looking for a 'Sleep Executive' with a 'passion in all things related to sleep' to go on a slumber on their mattress 8 hours a day for a duration of 100 nights.
With good sleep being closely linked to one's mental and physical health[1], Sonno aims to promote a healthier and happier life among Malaysians through this whimsical 'Get Paid to Sleep' campaign. Applicants who are interested to participate in this campaign can apply for the position of a 'Sleep Executive' starting from 1 July 2020 until 31 July 2020. The successful applicant will be informed by 20 August 2020 and will be expected to begin their job on the 1st of September until 10th December 2020.
The successful hire will be given a remuneration of RM3,000 for the whole duration of the job and will be provided with a brand new Sonno Lite mattress and pillow which will be theirs to keep. The hire will then need to use a sleep tracker app to track their sleep for 100 nights at the comfort of their own bedroom.
"We have been thinking of an unconventional way to promote better sleep and what better way to encourage this than hiring a professional Sleep Executive. At Sonno, we believe that a great life begins with a good night's sleep. Through this campaign, we hope to uplift the spirit of fellow Malaysians who have been with us throughout our journey, especially during this recovery phase of the movement control order," said Fabio Miceli, the founder of Sonno.
"Our professional sleeper should also be able to stay in bed for at least 8 hours per night as well as possessing the ability to create engaging content detailing their sleep journey on social media to spread the importance of having a great sleeping experience. We are really looking forward to welcoming our new professional sleeper to our team of sleep enthusiasts," Fabio added.
The selected hire will need to upload 30-second videos to their social media page twice a week for the whole duration of the job, as well as write a report detailing their experience and feedback sleeping on a Sonno Lite mattress.
Here's how interested individuals can apply:
Fill in your details. Let us know why you are the best professional sleeper in town!
Sit back and relax as you wait for Sonno to contact you
---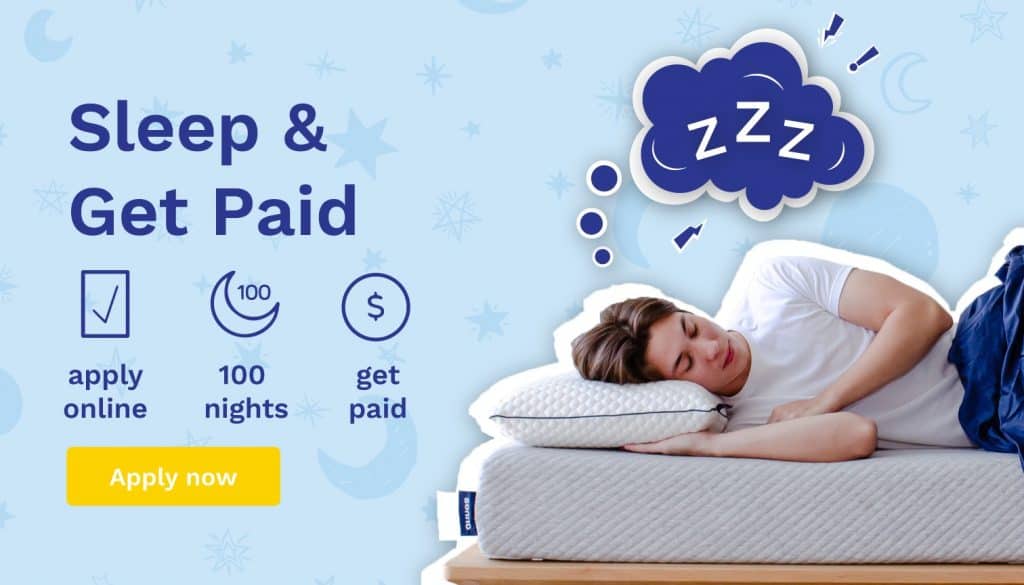 [1] https://mhanational.org/blog/sleep-deprivation-effects-mind-and-body