KUALA LUMPUR, 07 July 2020 – Mondelēz International (Malaysia) announced today that its iconic brand Cadbury Dairy Milk will be given a fresh new brand identity, in conjunction with World Chocolate Day. The new packaging includes a redrawn wordmark, new iconography, new typography, Cocoa Life, and Mindful snacking guidelines, which highlights the company's commitment to sustainability, Mindful snacking and high quality ingredients. The refreshed packaging will look and feel more natural, authentic and high quality. With this new packaging design, Mondelēz International is bringing the global confectioner's purpose to life which is about Snacking Made Right; the right snack for the right moment, made the right way. The new brand identity was first launched in Australia in April, followed by South Africa. Malaysia is the first market in South East Asia to adopt the renewed look this year.
While the nation's favourite chocolate brand under Mondelēz International has been serving Malaysians with delicious treats for over 70 years, Cadbury Dairy Milk's history dates back to as early as 1905. John Cadbury gave a glass and a half of milk in every chocolate bar, instead of the standard one glass, creating the classic smooth taste that people now know and love. As Cadbury Dairy Milk continues to evolve over the decades, its iconic Glass and a Half logo remains a cornerstone symbol of the brand's intrinsic goodness and generosity. In the refreshed identity, the logo now links directly with the chocolate chunk to emphasize the brand's belief that There's Goodness in Everyone and to highlight the quality of ingredients.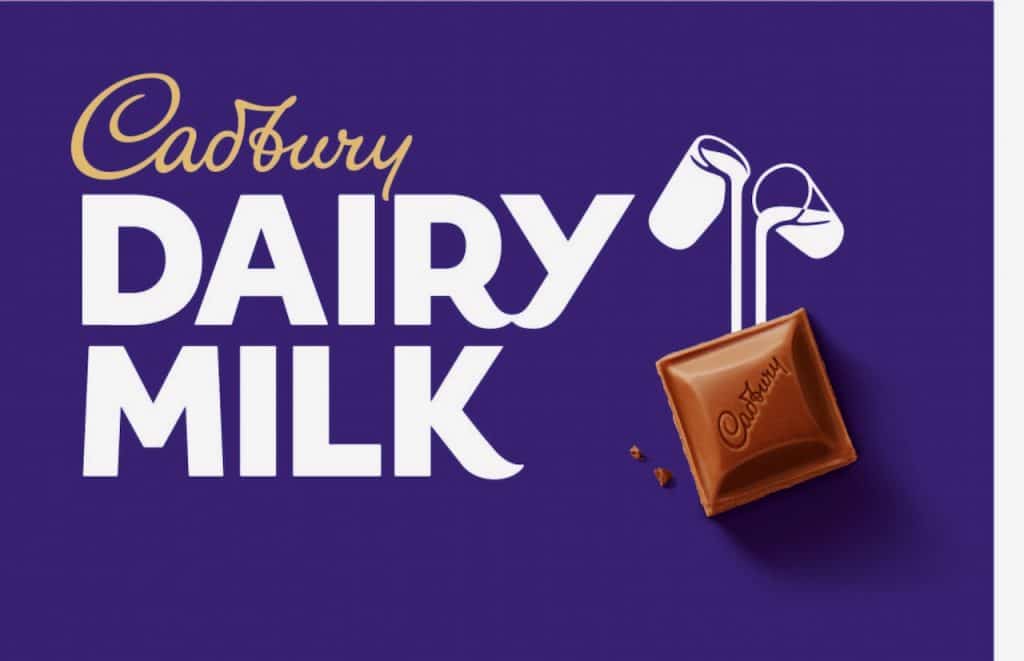 The new packaging will also display the Cocoa Life logo as a reinforcement of the company's commitment to source all its cocoa sustainably. By end of 2020 the company expects to have the entire Cadbury Dairy Milk products sold in Malaysia to be 100% sustainably sourced.
Vikram Karwal, Associate Director, Marketing Chocolates SEA, Mondelez International says, "Malaysia is a key market and our iconic Cadbury Dairy Milk chocolate is loved by Malaysians so as part of World Chocolate Day celebrations, we're excited to share our new look and distinctive brand packaging here first. Over the last few years we have been reconnecting with our roots and bringing our founding values to life in a relevant and engaging way for today's consumers. That is why the new identity is grounded in the original intent behind the brand's purpose of spreading generosity and celebrates our unique product credentials and iconic distinctive assets in a modern way.
He added, "Cadbury Dairy Milk stands for Generosity by creating the special bonding of people. It seems fitting that we're launching the new Cadbury Dairy Milk packaging to reflect this founding principle of generosity and authenticity at such a challenging time. It is also a reflection of our commitment to create snacks that consumers can feel good about, produced by makers and bakers who care, with ingredients that are sourced sustainably, and which speak to their appetite for authentic and natural products".
In line with Mondelez Internationals' purpose of 'Snacking Made Right', the Cocoa Life sustainability programme has been integral to the brand for the past eight years, helping to train 140,000 cocoa farmers to look after the environment; helping to plant 1.2 million trees in cocoa regions across the world and helping to ensure cocoa farming is a viable livelihood for the community.
Educating consumers on Mindful snacking has also been a big part of Mondelēz International's effort, empowering consumers to select the right snack for the right moment. Vikram added "Mindful snacking is a behavioral approach to eating that puts consumers in control while consuming snacks and intends to build a positive relationship between snacking and consumers. We want our consumers to fully enjoy the snacking moments. To enable consumers to snack mindfully, we have taken a number of measures which include moving the calorie count to the front of the pack to help consumers know how much they are eating".
"As one of the world's largest chocolate manufacturers, we reach millions of consumers with brands such as Cadbury Dairy Milk, Toblerone and Milka", said Vikram. "Through our chocolates, we want to deliver positive change and message for the communities around us."
The first of the range to reveal the new Cadbury Dairy Milk identity is a classic Malaysian favourite, CADBURY DAIRY MILK 165g and is now available in major Hypermarkets and Supermarkets.
For more information on Cadbury Dairy Milk's latest packaging, check out the Facebook page at https://www.facebook.com/CadburyMalaysia. To learn more about the efforts of Cocoa Life, please visit their website at https://www.cocoalife.org/.