The Venture Chaigo watch collaboration features signature artwork by renowned Malaysian graffiti artist Kenji Chai. The watch comes with a limited-edition Chaigo action figure and stickers
The idea for the collaboration came from Kenji's inspiring personal story and the brand ideals of BOLDR as a company, which encourages people to face life's challenges head-on
Kuala Lumpur, 23 February 2021 – Singapore-Malaysia based watch brand, BOLDR Supply Company, has recently released a full titanium version of their best-selling Venture watch series designed by Kenji Chai – a Malaysian-born graffiti artist, who is famously known for his alter-ego, Chaigo. The limited edition Venture watch features Kenji's signature artwork and also comes complete with a Chaigo action figure wearing a graffiti artist's gear, along with a set of Venture Chaigo stickers. This is the first time the company has released a watch together with a collector's toy.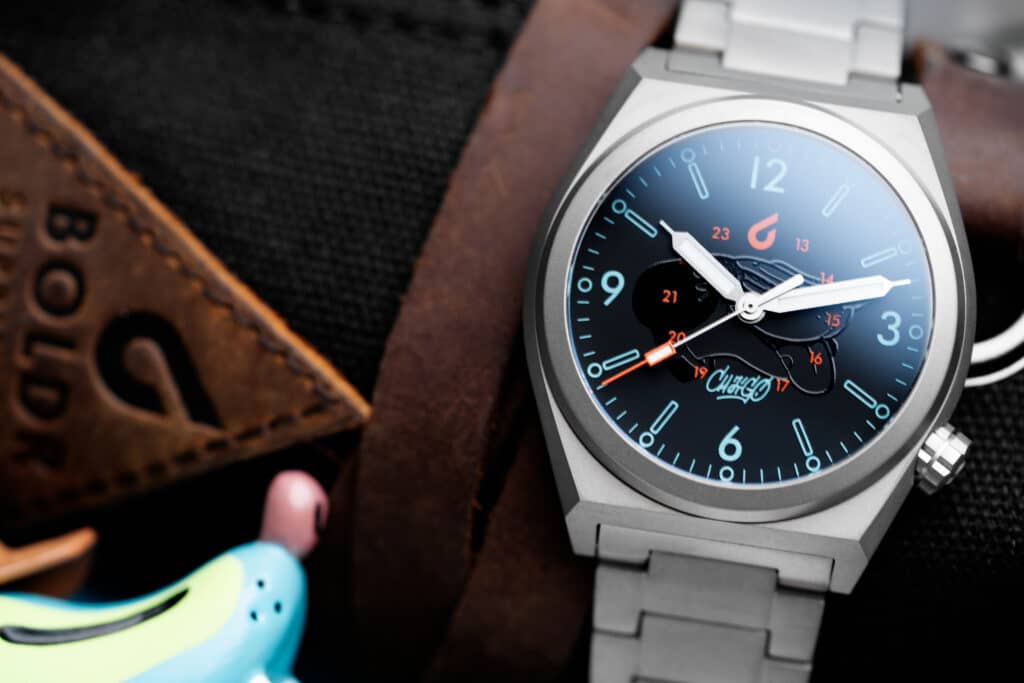 Built to be used and abused every day, BOLDR's watches and gear are known for their super-tough, stylish and functional design. Their products are meant to accompany their users as they step out of their comfort zones, embodying the #beBOLDR vision, which is to take the road less travelled and accept new challenges that may arise.
"As a brand, we have always advocated art as a form of expression, incorporating original artwork into all our caseback designs. Releasing a toy together with a watch is a first for us, and we're happy to push our boundaries and try something new with Kenji by our side", says Leon Leong, founder of BOLDR Supply Company.
Facing life head on with the Venture Chaigo
The Venture Chaigo symbolizes BOLDR and Kenji's shared vision of facing life's challenges head-on – something that deeply resonates with Kenji himself, who cited an incident that happened to him at the beginning of his career.
"I was driving on the highway sometime in 2013 when I saw a carcass of a stray dog. Growing up in a broken family and having to be independent from a young age, I can deeply relate to the struggles of the strays, and it led me to realise that I can take control of my own life and change my future," says Kenji. This inspired Kenji to create his alter ego, Chaigo, the distinctive neon blue stray dog that can be spotted in cities such as Kuala Lumpur, Brisbane, Madrid, Tokyo, and Hong Kong.
Chaigo represents Kenji's spirit of never giving up and to have a fun outlook on life. The name is a wordplay of his surname "Chai", combined with the Mandarin word for dog, 'Go'. Coincidentally, Kenji was also born in the year of the dog!
The perfect companion for adventurers of the world
This special series features BOLDR's best-selling Venture watch with a lightweight fully titanium bracelet and case. The watch strap is interchangeable with a durable & lightweight custom NATO strap designed by Kenji himself. The Venture Chaigo runs on an NH35 automatic movement and also includes Kenji's Chaigo artwork on the watch dial.
The limited-edition Chaigo action figure that comes with the Venture Chaigo watch line-up is crafted using a 3D printed prototype as a master mould. The action figures are then refined and hand-painted, giving each piece a unique finish.
"It was always a dream of mine to create my own toy because we couldn't afford toys when I was a kid. Bringing a graffiti piece to life and having it loved by fans was quite a surreal experience", says Kenji. While his action figures have sold out in the past, this project is close to his heart as it marks his first-ever collaboration with a watch company.
"To me, the small imperfections of the handcrafted toy makes each one unique, like how every person is different. These differences should be celebrated, and this goes hand in hand with my belief that everyone has greatness within them," says Kenji.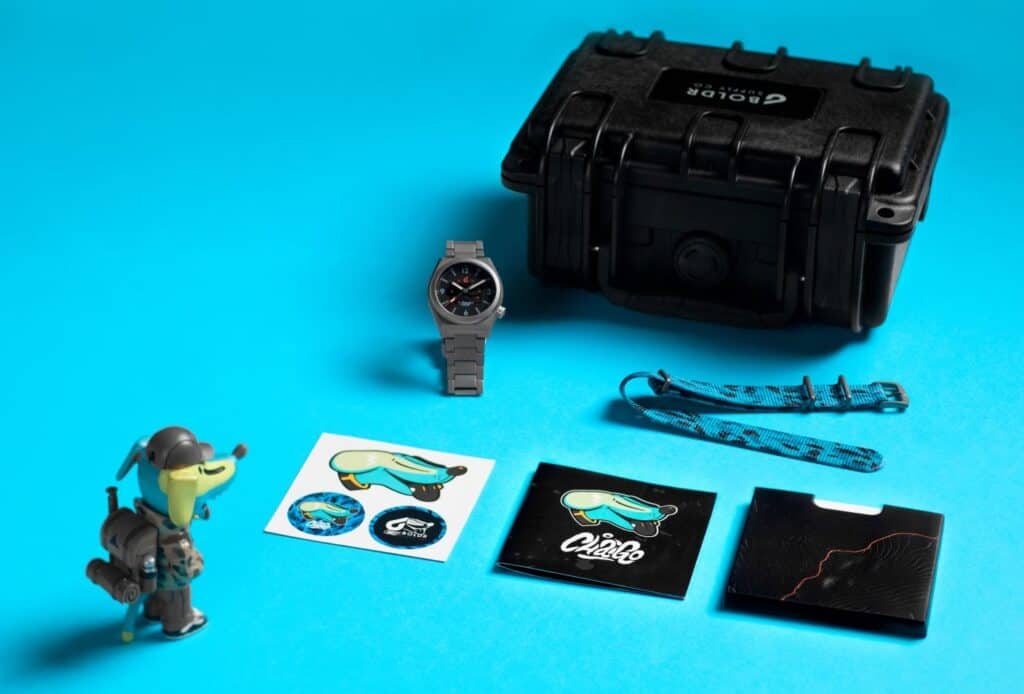 The Venture Chaigo watch line-up is the first collaboration between BOLDR Supply Company and Kenji and is available to be shipped worldwide from Singapore.
To find out more about BOLDR, and to order a Venture Chaigo watch online, please visit https://www.boldrsupply.co.