Banting, 13 October 2022 – Airbus, together with the Ministry of Education (MOE), Ministry of Science, Technology and Innovation (MOSTI), Yayasan Didik Negara (YDN) and the Malaysian Space Agency (MYSA), have launched its AIR_SPACE Corporate Social Responsibility (CSR) for Children Programme.
Present at the launch were Dr Latip bin Muhammad, Director of Sports, Curriculum and Art Division, Ministry of Education; Raymond Lim, Airbus Chief Representative Malaysia, and Haji Azlikamil Napiah, Director General of Malaysian Space Agency.
The Programme targets school children aged seven to 12 from disadvantaged backgrounds. The aim is to instill in them a passion for and interest in Science, Technology, Engineering, and Mathematics (STEM) subjects, aeronautics and space-related topics, at an early age.
Airbus, together with MYSA, hosted a knowledge-sharing activity on space and satellites. This was followed by a site tour of the MYSA's Assembly, Integration and Testing (AIT) Facility in Banting, Selangor.
Approximately 100 primary school children from four schools in the Banting area attended the event. As part of the day's highlights, the school children also participated in a Space-themed competition with prizes awarded to the top 10 winners.
In addition, Airbus donated 3,000 stationery sets to the participating schools.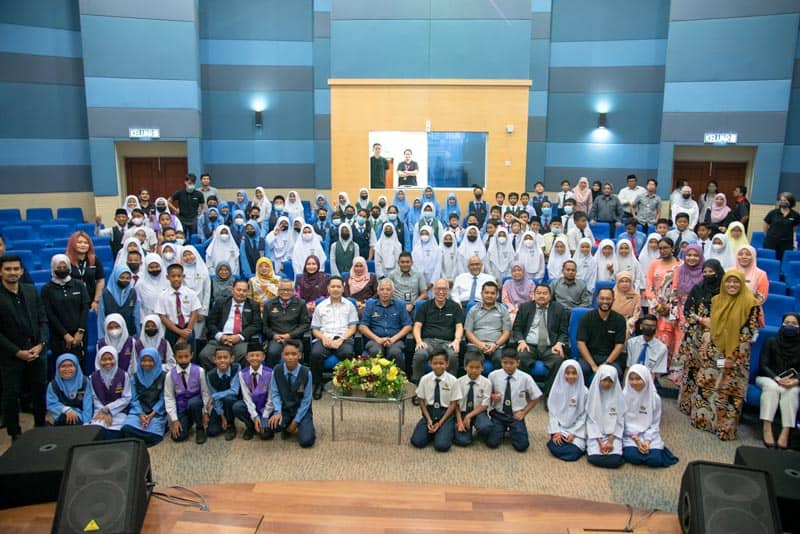 "As the world pivots towards high technology and space, it is crucial for Malaysia to set the foundation for the future to meet global demand. We are pleased that Airbus, MOE, MOSTI and MYSA are initiating the AIR_SPACE Programme to instill early interest in STEM subjects among our school children. This is an important first step towards future proofing our competitiveness," said Dr. Latip bin Muhammad, Director of Sport, Curriculum and Art Division, Ministry of Education.
Airbus Chief Representative for Malaysia Raymond Lim said: "AIR_SPACE for Children is a continuation of Airbus' global effort to promote STEM subjects to the younger generation and help them to develop a curiosity to learn.
"As a leader in aerospace and space technology, Airbus will continue to lead the aviation industry into the future. Our goal is to see the industry reaching net zero emission by 2050. For that, we need to nurture a corps of smart young people with a passion for the industry."