JUST spray for relief and comfort with Eugica Herbal Mouth Spray
If your mouth feels dry and sticky with saliva that seems thick and stringy, you probably have a dry mouth! What can be worse is if you have difficulty chewing, speaking and swallowing, offensive breath and mouth ulcers, which are all signs of an irritated mouth!
A dry and irritated mouth is usually caused by viral infection or allergies. However, there are also other factors like ambient air pollution, weather changes, and smoking that can aggravate the condition. As viral infections are the major causes of dry and irritated mouth, most cases do not require any antibiotic treatment.
People usually turn to herbal remedies made of natural ingredients such as honey, propolis, aloe vera, and peppermint, which are commonly used for anti-microbial, anti-inflammatory, cooling and soothing to relieve the symptoms of dry and irritated mouth, such as bad breath or mouth ulcers. Now, a mouth spray made from natural herbal ingredients works more effectively while providing on-the-go convenience!
MEGA BiO-LiFE introduces Eugica Herbal Mouth Spray, a natural and herbal solution for refreshing breath and mouth soothing. It contains a blend of seven carefully-selected natural plant extracts and oils which are chamomile flower extract, honey, peppermint oil (Menthol), licorice root extract, eucalyptol, propolis powder, and aloe vera powder to work in synergy, and reducing bad breath.
Suitable for all age groups, Eugica Herbal Mouth Spray can be used for mouth soothing & reducing bad breath. It is also handy during Malaysia's current transition to endemic phase, festive occasions, hot and rainy seasons, or when consuming too much "heaty" or oily food.
Smokers who have other concerns like bad breath or dry mouth, can also use Eugica Herbal Mouth Spray for relief and comfort. It tastes natural, and convenient to carry with you anytime, anywhere!
To use, spray 2 to 3 pumps directly into the mouth, as often as required.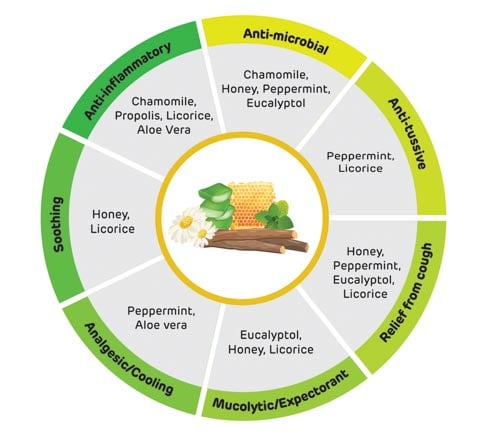 Contraindications
While all care has been taken to ensure that Eugica Herbal Mouth Spray can be used by everyone, kindly consult a healthcare professional before using this product if you are:
known to develop an allergic reaction or hypersensitivity towards any component contained in the product;
allergic to bees, bee products, or flowers;
pregnant or lactating;
an asthma patient;
using it on a child below the age of 12.
BiO-LiFE Eugica Herbal Mouth Spray (RM 15.90) is available at independent pharmacies. You can also shop online with doorstep delivery via Lazada or Shopee. To find out more about BiO-LiFE products and promotions, kindly visit its official website or social media pages (Facebook and Instagram).